LACI recently launched its latest cohort of our Market Access program, which is designed to scale startups through transformative energy, transportation and circular economy pilots and supportive services. Series A startups in Southern California with less than $25 million raised were invited to apply and we admitted three companies who are now working with our teams to put their innovative tech into practice and into communities around Los Angeles.
Startups involved with the pilots receive: grant funding and access to LACI's Impact Fund and Debt Fund; connection to government and corporate stakeholders; project scoping, implementation management, and evaluation advice throughout the 1-2 year-long pilot term with in-depth pilot measurement, analysis, and reporting including quarterly and final reports; and access to Market Transformation pilot partners.
This second cohort includes the teams at Circuit and Chewbox, which are integrating their tech in our zero-emissions community pilot program that recently launched in Leimert Park. The other company in this cohort is Automotus, which is working with our team to set up the first-in-the-nation zero-emissions last-mile delivery zone in downtown Santa Monica.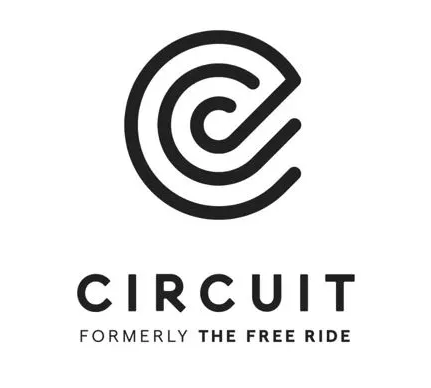 Circuit makes transportation easier, greener, and more enjoyable by building on-demand, last-mile shuttle services for cities around the US. Using an on-demand app, fleets of electric cars, and teams of W2 drivers, they've provided over 3.5 million rides without charging a dollar or burning an ounce of gas. In Leimert Park, Circuit's two Neighborhood Electric Vehicle shuttles operate within a set coverage area for on-demand service from Thursday through Sunday.

ChewBox provides a cloud-based OS for ghost kitchens, making opening a restaurant as simple as launching a Twitter account. They are working with South LA Cafe in the same community to pilot cafe and market delivery across Los Angeles County, making it their first new restaurant integration.

Automotus is a computer vision company that helps cities better understand and manage their increasingly complex curb space while also helping commercial fleets get more dedicated access to the curb. Working with our pilots team in a 1-mile radius in downtown Santa Monica they will help develop a blueprint for cities to adopt zero-emissions delivery zones for last-mile delivery and best practices for integrating sidewalk delivery robots, e-Scooters, e-Bikes, light-, medium-, and heavy-duty EVs, as well as commercial EV car shares on our city streets.
These pilots that employ each of these companies' tech will provide immediate benefits to the local community with reduced air pollution, GHG emissions, noise, and congestion, as well as improved safety. Additionally, they will provide economic opportunity to small businesses and individuals through access to zone benefit, workforce development through local hires and cleantech job training, and help create an important mode shift for goods and people movement in Los Angeles. 
LACI's first cohort in the Market Access program included URB-E and Envoy, which successfully deployed their tech in community pilots in Long Beach, Pacoima, and San Pedro. URB-E scooters were deployed with the Long Beach Conservation Corps and Envoy's EV car-sharing service is currently being used in communities that previously had little to no access to EVs in their neighborhoods. 
To learn more about our startup incubation programs please visit here.