Founders Business Accelerator (FBA) is a FREE program to help small businesses in underserved communities from all over Los Angeles increase their resilience and develop their business strategy in unprecedented times. 
LACI staff, executives in residence and industry experts offer support and training to businesses that have identified their pivot in today's rapidly changing landscape. Topics include:
How to execute on your business pivot in this new market

Switch to a more attractive and lucrative business model

Adapt to an emerging customer need or pain point

Gain the tools and systems to run your business from anywhere

Position your business as a social enterprise versus a commercial business 

Analyze how your overall industry has been affected by the coronavirus pandemic, look at your competitors and the industry as a whole, find trends and opportunities

Find a new gap or need that your business can fill now that could be critical to reclaiming and expanding your customer base going forward
Applications opening soon!
For more information on LACI's tracks of startup programs, please click here.
Grace Mase,
BEYREP, Inc.
BEYREP is an easy-to-use, online construction management tool.
Kameale C. Terry-Fullington, ChargerHelp!
Enabling on-demand repair of electric vehicle charging stations
Kar Lee Young,
Crenshaw Yoga and Dance
A safe place for our community to meet and connect, offering healthy food and drink options.
AyEsha McLaughlin, M.Ed
and
Dr. Hattie Mitchell,
Play Space Museum
A play space for children and their caregivers to engage in culturally-inclusive, interactive play while developing school-readiness skills.
Cody Nowak,
CUBE
Offering the built environment holograms and virtual reality.
Linda Ocampo and Johanna Iraheta,
Somos
Plant nursery/coffeeshop promoting zero waste sustainable practices and water re-use using biofilters.
Ashley Rios,
Fit Culture Studios L.L.C.
Boutique fitness studio with retail section.
Lyn Pacificar,
Herbalaria LLC
Herbalaria is an ancestral roots movement company, connecting community to indigenous traditions through the art of Filipino plant medicine.
Jose Garcia,
K-Parking, LLC
We began as a parking business. Through community research we discovered we could provide services that benefit the community.
Grace Park and Luis Reyes,
Nuleep
An app and website that helps job seekers find jobs they love based on value alignment and get them through the door with vetted quality referrals.
Nick Stern,
Plastic Jesus Inc.
Plastic Jesus is an artist who creates and sells engaging art, inspired by news, culture and current affairs.
Celia and Joe Ward-Wallace,
South LA Cafe & South LA Market
South LA Cafe is a community coffee shop and cultural center. South LA Market is a community grocery store.
Joeleen and Miguel Medina,
Truman House Tavern
Gastropub / Tavern
Edward Stewart III,
ZROcar
Ride-sharing platform
What past participants say: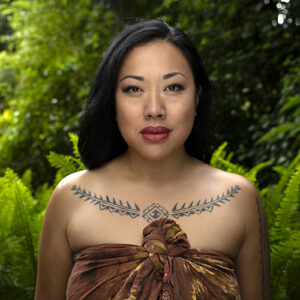 "We joined the LACI FBA program to take our company to the next level. The staff and mentors were very knowledgeable, providing guidance through their own experiences, as well as a great support network of resources."
Lyn Pacificar, Founder
Herbalaria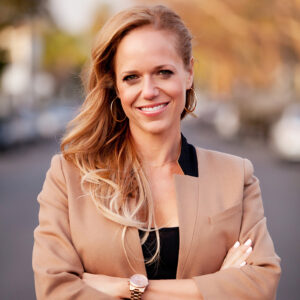 "We joined the program because we were looking for support and mentorship and a network of like-minded business owners who wanted to change the world. We've had such a positive experience, we learned about growing and funding our business, and tapping into all the resources that exist out there."
Celia Ward-Wallace
Co-Founder, South LA Cafe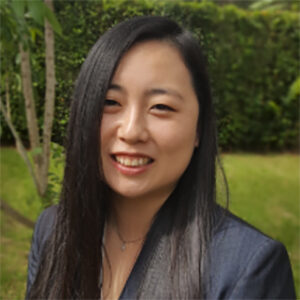 "Our team was excited to be a part of the FBA program because we really wanted to scale our company and join the LACI community. Without the mentorship and the business and legal support the program provides, our team would not be where we are today."" 
Grace Park, CEO
NuLeep
We want to thank the Mayor's Office of Economic Development, Councilmembers Marqueece Harris-Dawson and Monica Rodriguez, plus our partners at the Los Angeles Department of Water and Power (LADWP), Bixel Exchange, PACE Finance Corporation, Vermont Slauson Economic Development (VSEDC), The Opportunity Fund, Small Business Development Center (SBCD), and the County of Los Angeles DCBA for contributing to a very fun and productive evening with their wide array of resources for entrepreneurs.
The Founders Business Accelerator is a free program designed to help your business grow and is made possible by the Community Development Block Grant funding via the City of Los Angeles and Los Angeles Cleantech Incubator (LACI).
Click here to receive updates about
LACI's Founders Business Accelerator.