We're creating an inclusive green economy by unlocking innovation, transforming markets, and enhancing communities. Each year we work with 35-50 companies across our three tracks of cleantech startup programs to raise outside funding and gain traction in the market. Recruitment cycles for these three tracks are open now!
Founder Business Accelerator
Small Businesses with Impact in the City of Los Angeles 
Accelerator for small businesses in the city of LA Focused on economic development and impact
Small Business in the City of LA
Energy, Zero Emissions Mobility & Sustainable Cities: Circular Economy
Light-touch network access program to plug early-stage entrepreneurs  into California ecosystem
Energy, Zero Emissions Mobility & Sustainable Cities: Circular Economy
Hands-on program for support cleantech startups in Southern California through market access and business services
Energy, Zero Emissions Mobility & Sustainable Cities: Circular Economy
Pilots-centric program to scale cleantech companies through commercialization & partnerships in Southern California
LACI Innovators is the premiere network access program for early-stage startups in Southern California working together to create an inclusive green economy. Learn more about the timing, benefits, and eligibility criteria of the Innovators Program Cohort 6.
Details of the 12-Month Program
There's no cost to apply or participate.
Eligible startups must operate out of one of the four counties in our Southern California territory: Los Angeles County, Santa Barbara County, Ventura County, or Orange County.
This program is catered to early stage ventures that are pre-seed or pre-prototype with at least some proof of concept. Please click here for information on what technologies LACI can best support.
Benefits
Program services are light-touch and focus on network access – we act as a "concierge" rather than a coach.
Regular updates on ecosystem opportunities
Curriculum development opportunities in expert-led workshops and pitch clinics
Invitations to participate in LACI events and showcases
Promotion to LACI's network and ecosystem
Visibility within California Energy Commission's network
Discounted access to desk space at the La Kretz Innovation Campus and Advanced Prototyping Center
The Incubation Program offers hands-on incubation services for supporting cleantech startups' growth in Southern California. The first six months of the program are dedicated to intensive curriculum workshops, one on one sessions, and roundtables focused on Market and Investor Readiness. After the initial six-month period, the program is focused on achieving the objectives outlined in a custom roadmap around fundraising, product development, market access, team growth, and partnerships.
Up to $160,000 in business services and other perks
Advisory sessions and curriculum exercises conducted by industry experts to prepare you for investment and first-customers
Regular mentorship from a LACI Executive in Residence, a seasoned entrepreneur and/or investor
Roundtable discussions with potential investors and corporate strategic partners
Investment-preparation advisory services by our in-house Investments Team
Access to LACI funding opportunities: Impact Fund and Debt Fund
Opportunities to gain visibility in the ecosystem with curated pitching and panelist invitations
Questions? Email pipeline@laci.org or schedule a call with LACI's Pipeline Coordinator Calendly.
LACI's Market Access program helps companies de-risk tech deployment through coordination with LACI staff and community partners, provides proof points and market traction, and enables companies to scale operations, enter new markets, and create environmental, social and economic impact in Los Angeles . Since 2020, LACI's Market Access companies have launched eight large-scale pilots, including the Nation's first zero-emission delivery zone.
What services and support does Market Access provide?
$50,000-$150,000 funding available for the design and deployment of a Los Angeles based pilot

Eligibility for the LACI Impact and Debt Funds, to finance growth

Dedicated advisory services with LACI Executives in Residence (EIRs) and Founders Peer-to-Peer sessions

Networking opportunities through events and access to the LACI ecosystem of public and private stakeholders

Connection with external investors and access to bi-weekly "Investors Talk" events that broaden investor networks

Access to Industry Advisors and Mentors

$5,000 in Business Support Services for legal, accounting, and additional support for grants advisory

Workshops focused on developing Social, Environmental and Economic Impact

Up to $160,000 value in exclusive LACI perks access for subscriptions such as Pitchbook, FounderSuite, Wood Mackenzie Grid Edge Service (GreenTechMedia), Amazon Web Services, Brex, and Autodesk (through APC membership)

Deep discounts on desk space and Advanced Prototyping Center membership at the La Kretz Innovation Campus in Downtown Los Angeles (pending the campus re-opening post COVID restrictions)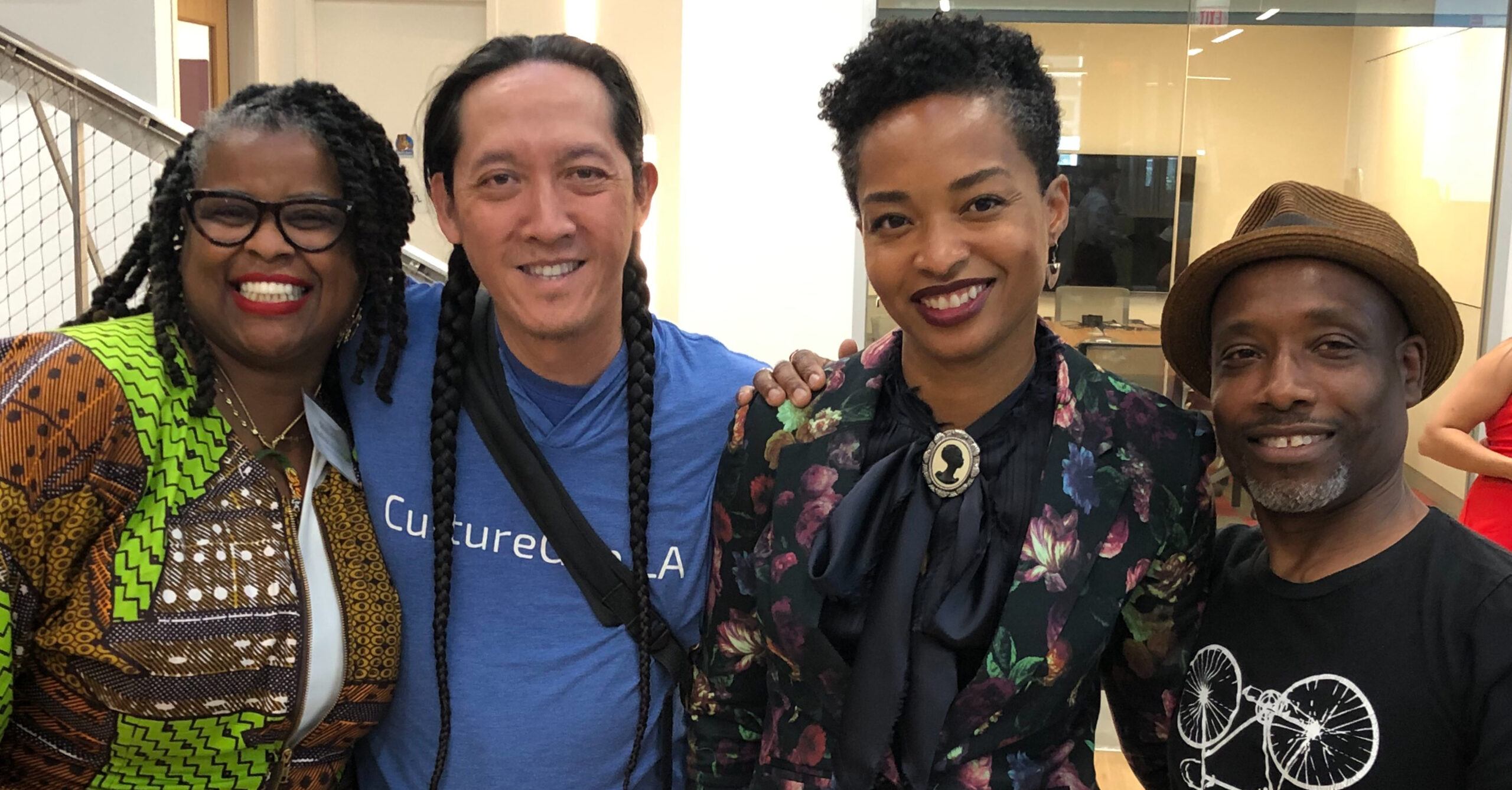 LACI is committed to creating a cleantech community that integrates women, people of color and other underserved groups – we strongly encourage applications to all of our programs and competitions from underrepresented groups to help us build a more sustainable and equitable ecosystem.