Over the past seven years LACI has worked with more than 108 startups companies to help them raise outside funding and gain traction in the market. 
All of the companies across the three tracks of startup programs and the Founders Business Accelerator have one thing in common – they want to make a social, economic and environmental impact in their community.
Portfolio Company | Smart & Sustainable Cities: Circular Economy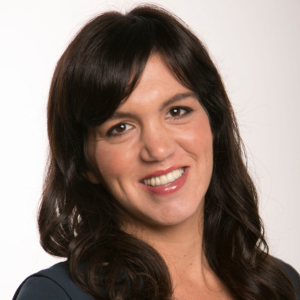 Lauren Gropper
Co-Founder & CEO
One of LACI's very first incubator startups, Repurpose established the first line of compostable, plant-based tableware such as hot and cold cups, plates and bowls and utensils in 2011. Under the leadership of CEO Lauren Gropper, Repurpose is now the number one supplier in this vertical with their products in over 15,000 stores with a 72% market share.
Their growth was not easy, though. Investor funding of female led companies, especially in cleantech, is difficult, but LACI assisted Repurpose in successfully pitching the Pasadena Angels to invest over $1 million in Repurpose in the early years. And when a strike at Los Angeles ports left Repurpose's inventory stranded on ships at sea, Repurpose was able to generate funds, with help from LACI and the Angels, to airship deliveries for their newest strategic retail partners.
Starting with just a few partners in LACI's original digs in a converted bus repair shop, Repurpose grew with LACI in our new facility in the Arts District, and in December 2019 Repurpose moved into their own 6,000 square foot office in Little Tokyo with 22 employees and plans to expand their staff by 10 in 2020.
Since its founding, Repurpose has kept more than 3,531,805 lbs of waste out of landfills, released up to 80% fewer CO2 emissions, used up to 65% less energy and contributed up to 60% less waste than standard plastics products.
Repurpose has been recognized in many in many media outlets from Forbes to Oprah as the dominant player in eco-friendly tableware.
Innovators Cohort 3 | Zero emissions mobility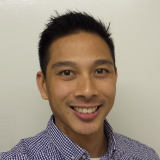 Steven Chung
Founder / CEO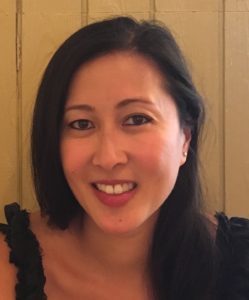 Zora and Steven Chung are co-founders of ReJoule, a Cohort 3 Innovator Program participant. ReJoule is a startup that has a hardware and software platform for battery management that helps automakers maximize the value of their electric vehicle batteries.
Through LACI, ReJoule had the opportunity to pitch the Chair of the California Energy Commission, David Hochschild, and made industry contacts at LACI's Power Day and "Working with Southern California Edison" event. LACI's staff and larger cleantech network were instrumental in getting ReJoule invite-only speaking opportunities in front of potential investors and key industry stakeholders.
ReJoule also benefited from a review of their investor pitch deck, a referral for a chemical engineer that joined their team and warm introductions to cleantech investors. ReJoule also received the curated monthly newsletter highlighting timely networking and educational events, grant opportunities, pitch competitions, conference discounts and links to relevant articles. Through the newsletter, ReJoule got exposure to the Shell GameChanger Program, a CalSEED product development grant and the Women's Founders Network.
During the one year Innovator program Zora worked in the LACI offices and benefitted from meeting and sharing advice with other founders that faced similar challenges. ReJoule also received a letter of support from LACI CEO Matt Petersen for their CalSEED grant application.
Portfolio Company | Zero emissions mobility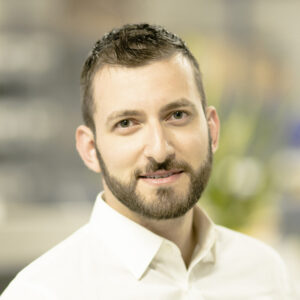 When Arcady Sosinov, CEO of FreeWire Technologies, joined the LACI program in late 2014, he had a working prototype of a mobile EV charging system which circumvents expensive and lengthy permitting, trenching, utility infrastructure upgrades and demand charges associated with traditional charging infrastructure.
FreeWire was looking to attract new investment and needed assistance with a variety of business and product development needs. LACI advisors made introductions to investors and recruiters to help attract capital and talent and provided practical advice for negotiating terms with strategic partners. As FreeWire expanded their product offering to provide alternatives to diesel generators, LACI Executives-In-Residence also made introductions to potential customers.
Even before they joined LACI, FreeWire participated in our 2014 Global Showcase, with Arcady as a noted speaker at the event along with Governor Jerry Brown, ARB Chair Mary Nichols, and EPA Administrator Gina McCarthy. In 2015, FreeWire partnered with another LACI startup, Hive Lighting, to win the Best Tech Award at Cine Gear, the largest trade show in entertainment equipment. FreeWire has evolved to be a major player in the entertainment industry's power supply segment. FreeWire is a also enabling clean air initiatives, replacing noisy, polluting generators for food truck applications like the one we use here at LACI and LADWP.
After FreeWire "graduated" from LACI incubation program in 2017, the company has benefitted from their alumni status through continued networking and publicity. They are working on launching the Boost Charger in 2020 – an ultrafast battery-backed EV charger that gives EV drivers 120 miles of range in 15 minutes, while asset owners can take advantage of dynamic recharging based on grid conditions and pricing – allowing to not only decrease strain on the grid, but eliminate demand charges.
Portfolio Company | Energy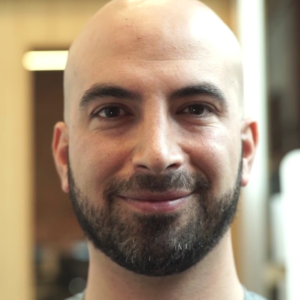 Pick My Solar is a residential solar marketplace connecting homeowners with installers through its proprietary platform to reduce homeowners' costs and frustration in acquiring rooftop solar, and it was founded within the Los Angeles Cleantech Incubator. Pick My Solar reaches residential customers directly via its Solar.com platform and through utility partnerships, and it is a national leader in partnering with major utilities to provide residential solar access. Pick My Solar and its two co-founders, Max Aram and Chris Blevins, have worked with LACI from the start and have received critical guidance on strategic partnerships, early stage fundraising, human resources and facilities guidance, technology development, and corporate governance. The value of this guidance is reflected in some of the company's key milestones, including: doubling revenues year over year; raising substantial capital from both early stage investors and leading strategic partners; and forging relationships with strategic utility partners including Consolidated Edison, San Diego Gas & Electric, and Southern California Edison.