SAYA deploys a modular IOT water management solution designed for sub-metering and mitigating catastrophic water related risks.
For individual residences and multi unit buildings, Saya deploys an accurate, affordable system to monitor leaks and pipe bursts, and automatically shuts off the water to prevent property damage and insurance claims.
Saya system comes with water detecting flood sensors, a smart auto-shutoff valve with inbuilt pressure, temperature and ultrasonic flow sensor and a smart gateway capable of edge-computing. The Smart Gateway can analyze data and communicate with our SayaOne cloud platform where we perform machine learning and send analytics data to a dashboard and/or a mobile device.
The Saya gateway is capable of connecting and communicating at long range with multiple meters thereby allowing us to deploy in large residential and commercial buildings.
Saya system is the only fully integrated hardware, software and platform solution that can provide a complete IOT solution to bot the consumers and Enterprise.
End User Savings (Energy/Water nexus & Cost of water Damages)
Water Savings:
Anticipated annual water savings per 1,000 homes that install a SAYA system: 2,544,050 gallons.
An average North American home experiences water leak of 17 gallons per day.
Carbon Emissions Savings:
Anticipated annual carbon emissions reductions per 1,000 homes that install a SAYA system: 5.79 metric tons of CO2.
270 million gallons per day of water saved results in 225,000 metric tons of CO2 emissions avoided.
Energy Savings :
Anticipated annual embedded energy savings per 1,000 homes that install a SAYA system: 14,562 kWh – 24,130 kWh.
Assuming the annual energy savings for water leakage avoided range between 2,250kWh/MG and 9,500 kWh/MG per 1,000 homes.
Cost of Water related Damages:
14,000 insurance claims for water related damages are made daily.
Average claim is $7,000.
Insurance companies pay out $2.5B in claims annually.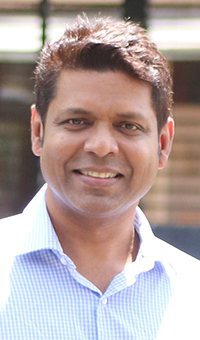 Sanjay Poojary
Founder, CEO
LACI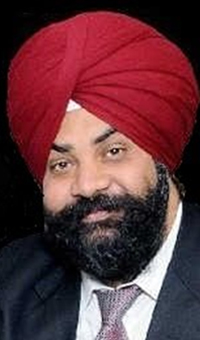 Yady Kalsi
Founder, CTO
LACI