Vision: AIR, the Artist-in-Residence Program at Los Angeles Cleantech Incubator (LACI), empowers innovation by uniting the creative and cleantech communities in the shared aim of addressing global environmental problems.
In 2016, I visited LACI for the first time. I was making work about the Los Angeles River, and heard about a place in the Arts District that was both home to River LA and a hub for companies developing climate solutions. I never imagined that visit would turn into a new artist-in-residence program supporting thinkers working with climate-related ideas.
I vividly remember the first time I saw the Advanced Prototyping Center (APC). At the time, I was making my first works in steel, wrestling with materials in my nearby studio. On entering the APC, I found myself in a shop with all the tools I needed to complete the work about the Los Angeles River I had been struggling with for months.
On seeing the facility, recognizing the intellectual capacity on campus, and acknowledging the Arts District location, I suggested I should become LACI's first artist-in-residence. I expected the idea to be met with at best a shrug, but more likely refusal. I was overwhelmed when the response was intrigue and a long line of curious questions. A months-long dialogue followed, articulating why welcoming artists as strategic thinkers is vital to moving forward, why LACI is the ideal home for research-based artists, and exploring the enormous potential of this program.
And so AIR was born. I always say this could only happen in Los Angeles. With genuine openness, curiosity and collaboration, thinkers of diverse backgrounds are working together to tackle our most urgent global issue: finding climate solutions.
I am in constant awe of the community of thinkers dedicated to working at the intersection of climate, spatial and social justice. And I am constantly thankful for the privilege of being a part of this conversation.
I want to personally thank every supporter, collaborator, artist, thinker and event participant who has brought AIR this far. I can't wait to grow this program with you all, and to welcome new collaborators into this incredible community.
With much gratitude,
Debra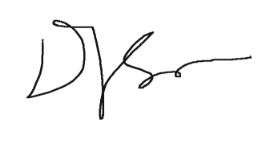 Join the AIR Mailing List