The L.A. New Mobility Challenge is a major global startup competition focused on solving the challenges of urban mobility. The fourth edition of the Challenge brings together cutting-edge startups looking to solve two critical issues: Solutions for Transporting Goods in Urban Environments and Solutions for Transporting People in Urban Environments. Interested companies should apply by October 30, and semi-finalists will be invited to pitch their concepts to our esteemed judges at CoMotion LA LIVE: November 17-19. Apply Now!
This year's Challenge is a joint initiative of CoMotion, the Los Angeles Cleantech Incubator, the NewCities Foundation, and our partners at the UK Government / British Consulate-General in Los Angeles, SparkLabs Group and Urban Movement Labs. The Grand Prize winner receives an amazing array of prizes and benefits: a trip to Seoul to present at SparkLabs Korea DemoDay16 (and a five-star hotel stay), three months of mentoring by SparkLabs Partners, the right to join Urban Movement Labs, intros to key stakeholders at the UK's Department for Transport, and much, much more.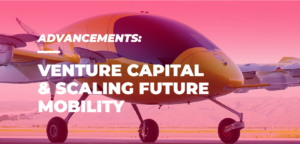 This year's L.A. New Mobility Challenge is an integral part of CoMotion LA's Advancements track of programming. Join us November 17-19 to learn from and meet with the next wave of innovative mobility startups, connect with leading VCs and technologists, and dive deep with highly tailored programming.