Last month, LACI shared findings and insights from its Cleantech Gaps & Opportunities Report with 37 investor partners interested in learning about LACI's technology priorities and its portfolio companies with clean technology solutions. The Gaps & Opportunities Report builds off of LACI's Market Landscape Report by further examining barriers associated with its technology priorities and identifying strategic opportunities to transform markets and support the commercialization of clean technologies.
The nature and landscape of cleantech and early-stage startup companies is constantly evolving. As new investment strategies are implemented, market needs change and new environmental challenges emerge, industry leaders in the energy innovation ecosystem often rely on market reports and insights from the world's leading analyst companies. These insights paint a broad illustration of the global or national market; however, they do not always provide in-depth detail about early stage cleantech investment opportunities at the local level.
 To address the need for insights at the local level and to better assess how to accelerate early stage cleantech companies and transform markets to catalyze commercial adoption, LACI started producing its own market research reports in 2019. These reports leverage market insights related to its recruitment efforts for early stage cleantech companies. 
During this year's briefing, LACI held three simultaneous briefing sessions on energy, transportation, and the circular economy industry solutions allowing investors to attend sessions based on their investment vertical interest. In those sessions, LACI's Market Transformation Directors presented on the industry specific key findings from each report, the emerging technology opportunity areas, and barriers for market adoption. 
Energy
As California prepares for summer and its fire season, energy resilience and the health of the grid's infrastructure is on everyone's minds. To prevent the blackouts and grid strain witnessed in 2020, State energy regulators have acquired approximately an additional 3,500 megawatts of capacity. As a part of LACI's work to support the state's energy goals in the transition to a reliable, zero-carbon grid, LACI continues to prioritize startup companies that provide technological solutions to manage load flexibility and provide diverse battery storage systems.Companies like ElectricFish (Incubation Cohort 2) are working to integrate distributed energy resources (DERs) with EV chargers to provide clean, robust sources of power to communities. Their technology helps further validate vehicle grid integration technology as well as support opportunities to leverage similar technologies for seamless demand response dispatch with an offering that reduces grid connection costs and peak power requirements at charging sites.

Building decarbonization will play a critical role in helping the city of Los Angeles meet its 100% zero-carbon grid by 2035 and Clean and Healthy Buildings Targets: 100% of buildings becoming net zero carbon by 2050 and reducing building energy use by 44% per sq ft. by 2050. In support of this effort, LACI is working to identify companies with technology solutions that can catalyze necessary building upgrades and retrofits to achieve the net zero carbon goals. 
Transportation
With California and the Biden administration making significant commitments to zero emissions transportation in line with the bold targets the LACI-convened Transportation Electrification Partnership's (TEP) has set for the Los Angeles region, LACI highlighted a number of relevant opportunity areas, including charging infrastructure for multi-unit dwellings and infrastructure for heavy-duty battery-electric trucks.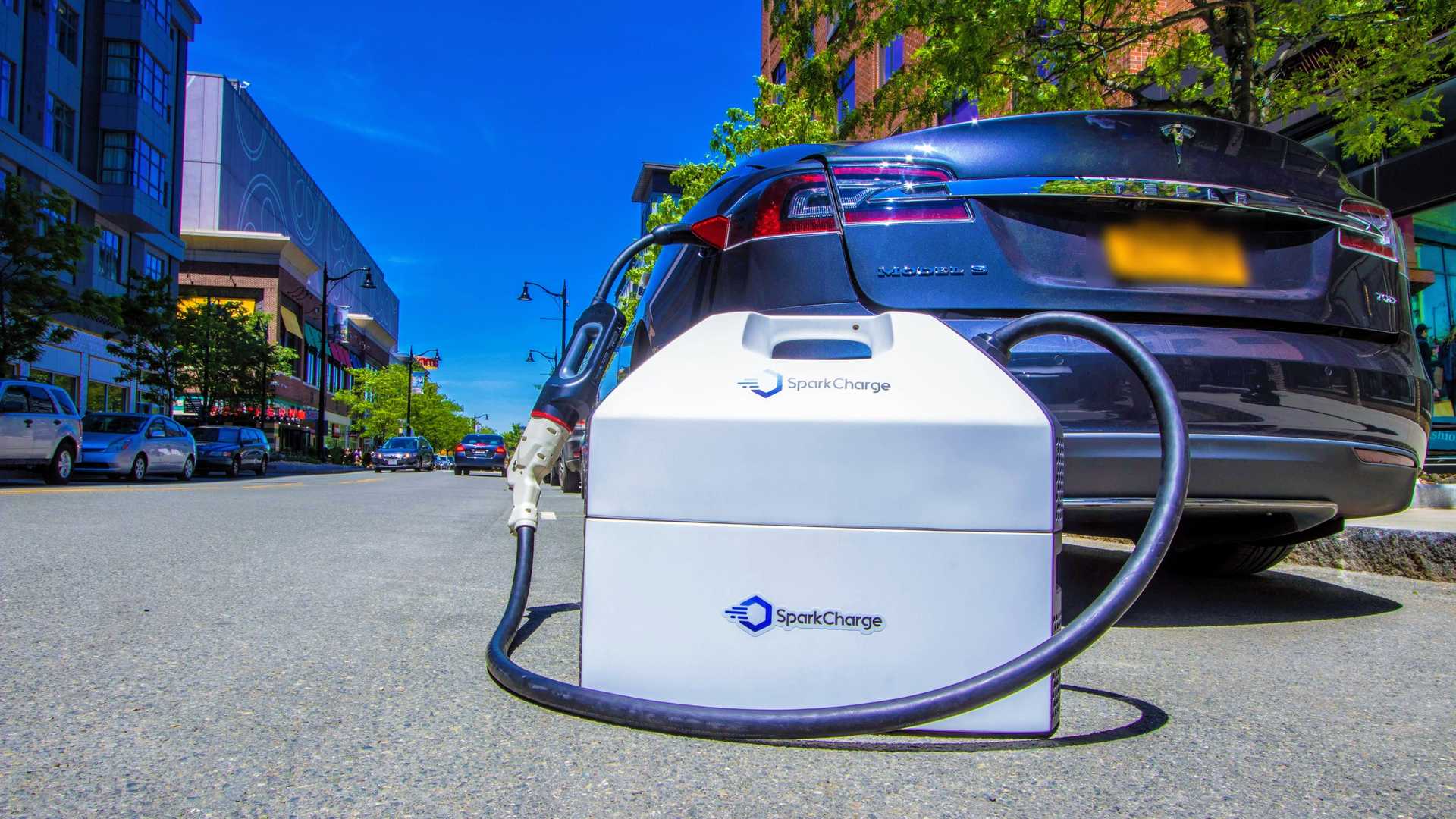 One LACI startup, SparkCharge (Incubation Cohort 1), is advancing the adoption of electric vehicles in Southern California with its innovative EV charging technology. SparkCharge is a scalable EV charging solution that ends range anxiety by providing charging infrastructure solutions at a fraction of the cost and rapid deployment to consumers. Its Roadie is the world's first and only ultrafast, portable EV charging system helping EV owners charge up wherever they need. SparkCharge is helping to provide temporary solutions to multi-unit dwellers in urban areas without onsite charging capabilities.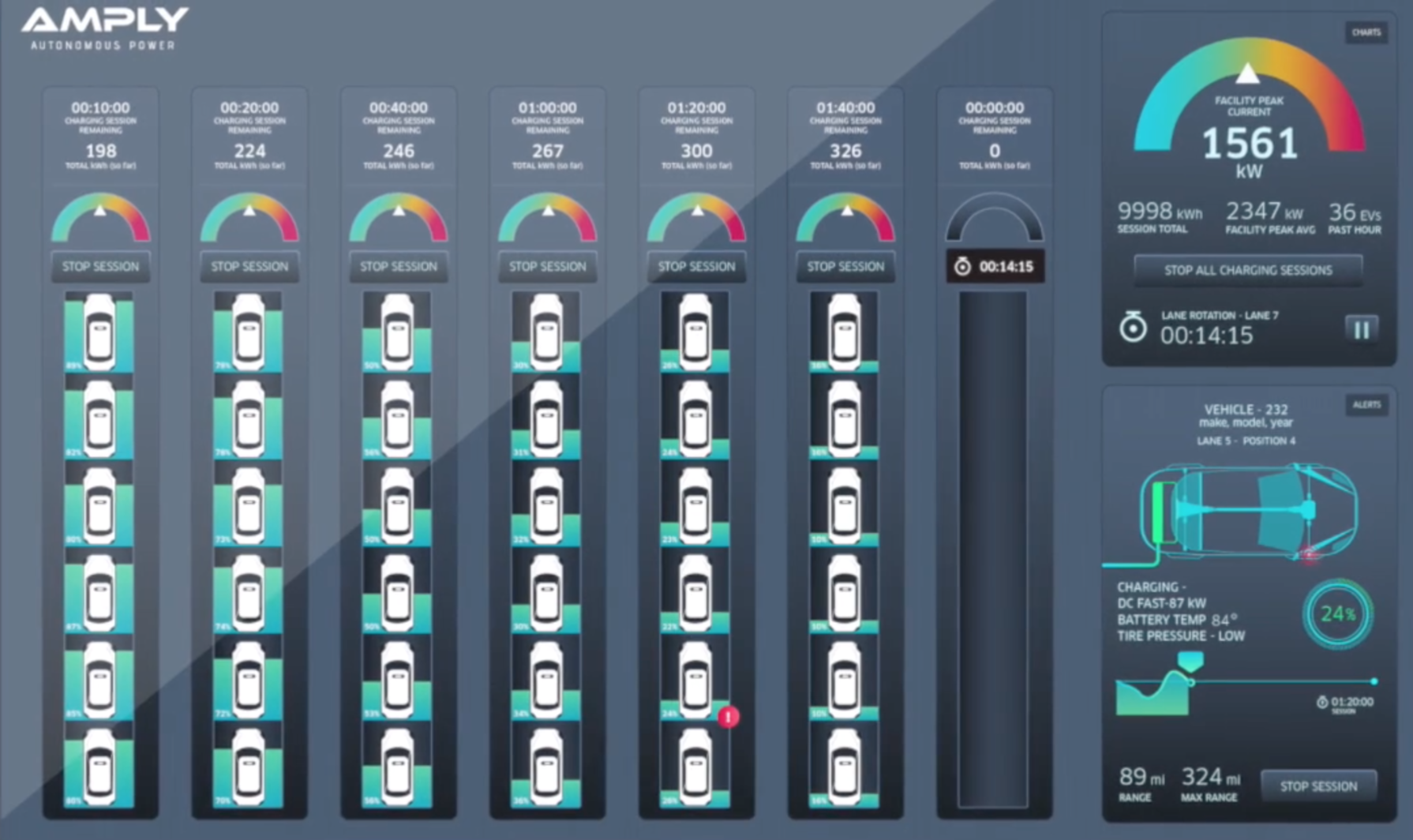 LACI startup and TEP partner, AMPLY Power is addressing electric heavy-dutytruck and bus infrastructure by managing charging services for electric vehicle fleets, optimizing time-of-use and demand-charge pricing. AMPLY technology supports opportunities for improving microgrid management for electric fleet charging and better assisting fleet managers in balancing local power demands.Additionally, LACI has conducted site assessments of nearly a dozen properties along the heavily trafficked I-710 corridor to identify prime investment opportunities for charging infrastructure to support heavy-duty battery-electric drayage trucks serving the Ports of Los Angeles and Long Beach.
Sustainable Cities
The global textile industry misses out on $500B per year due to underutilized materials, poor recycling practice and nonexistent circular infrastructure generating tons of post industrial pre-consumer textile waste. To reduce its waste generation, the city of Los Angeles has set ambitious goals to send zero waste to landfill by 2050.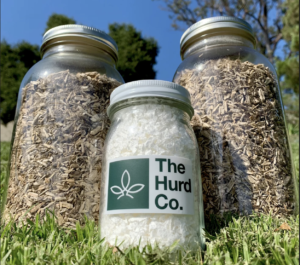 LACI's Sustainable Cities work, with a focus on circular economy, supports this regional initiative by recruiting diverse startups with technologies that advance material diversion and  generate new materials or products using circular practice. LACI Startup The Hurd Co. (Innovators Cohort 5) works to reduce agricultural waste by turning it into fabric. The technology integrates into existing manufacturing supply chains and provides proof of concept for the scalability of circular and next generation materials in traditional markets.
Insights like these and many more found in the reports inform LACI's partners of the local cleantech market landscape, the barriers and solutions needed to transition to a clean energy future and highlight LACI's recruitment priorities. 
Incubation Cohort 3 & Innovators Cohort 6 Recruitment
LACI is currently seeking startup companies with clean technology solutions for both its Innovators and Incubation Programs. Technology priorities for both programs include Zero Emissions Mobility, Clean Energy, and Sustainable Cities/Circular Economy. We are also actively recruiting for mobility companies in our late stage (Series A and beyond) pilots-focused program. For more information about LACI Incubation Services and which program you should apply for contact pipeline@laci.org. Incubation applications close June 28th, Market Access applications close June 30th, and Innovators Applications close July 6th, so apply today!
To learn more about how you can partner with LACI contact development@laci.org.