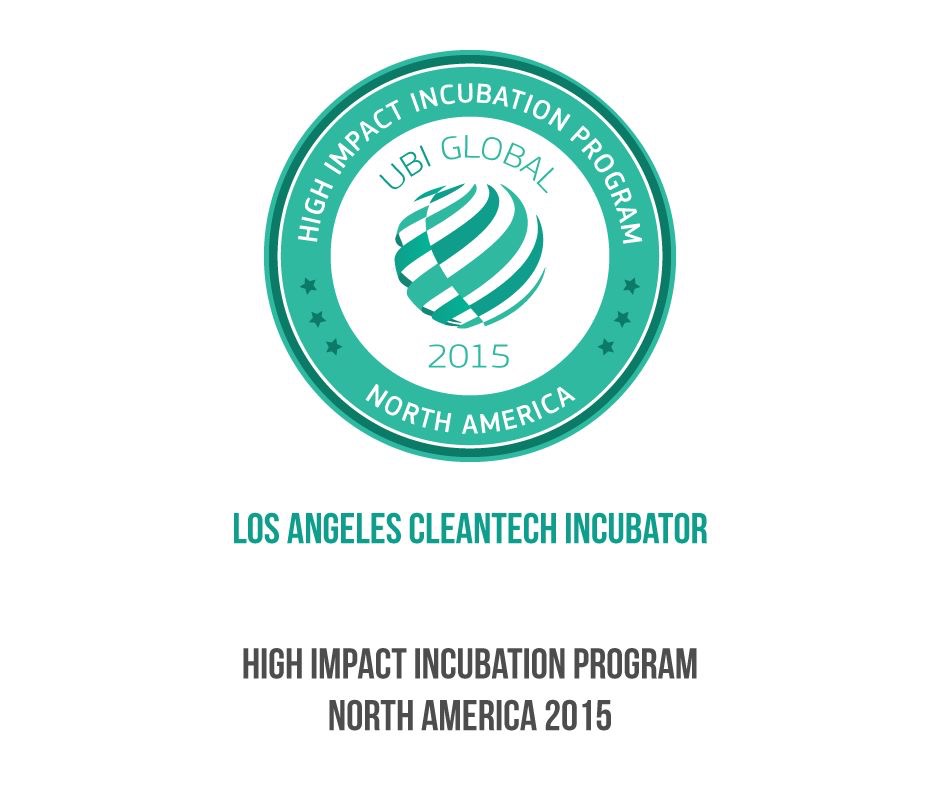 Toronto, Ontario, Canada (November 3, 2015) – At the UBI Awards and Networking Event in Toronto on November 3, 2015, it was announced that the Los Angeles Cleantech Incubator (LACI) was recognized as one out of only two High Impact Incubation Programs in North America, based on UBI's Global Benchmark Study of 2015. LACI was noted for its contribution to the growth of its local economy by catalyzing job creation, providing high-quality incubation services to its client startups, especially on access to fund indicators.
LACI has also been shortlisted for the UBI Global World Rankings Announcement for Top University Associated Business Incubators 2015 on December 15 in Stockholm, Sweden.
This is the second consecutive year LACI has received an honor from UBI's world-renowned rankings, as the 4 year old incubator was recognized as the #6 Incubator globally by UBI in 2014, from over 800 candidates in 67 countries.
Based on the one of the most comprehensive frameworks to measure incubator performance, UBI Index examines over 66 distinct criteria to determine each incubator's economy enhancement performance, such as job creation and talent retention, value for their client base, such as access to funds and competence development, and the client's post-incubation performance (see www.ubiindex.com  for details).