The Downtown Los Angeles skyline isn't the only thing scaling up these days. The cleantech startup community here at LACI is doing really exciting stuff. Recent highlights include:


A New BEE in the Hive
Hive Lighting's high-performance, super-efficient breakthroughs for the lighting market continue with their new BEE Plasma Flood. The light delivers high-quality output comparable to (if not immensely better) than any conventional fixture… which you'd expect, until you learn it uses half the energy, weighs a mere 10 pounds, produces virtually no heat, is priced at or below competition. Jon Miller showcased the BEE to a receptive market at the NAB show:

A Movement for Better Goods Movement
Current port and freight infrastructure feels a lot like AOL and the dial-up modem when you see the vision of GRID Logistics. SuperDocks, Freightways, and Terminals… smart and connected, and off the freeways. It's easy to buy into their vision, and it isn't as far away as you might think. GRID is working with CSUN on a $1.7M, 20-month feasibility study of the project, backed by an historic resolution of support from the Sierra Club advocating a multi-billion dollar transportation project. Add support from the Laborers, Teamsters, and Equipment operators unions, and this movement is gaining serious momentum. David Alba tells the story with RedB.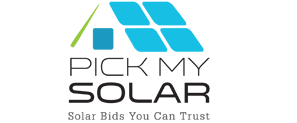 Solar Made Simple – The Time Has Come
What if you could go solar, knowing that a trusted friend would not only help you understand what's right for you, but also get you the best bids from the best installers, and make it easy? Oh, and they'd do it for free… you wouldn't even need to buy them a drink. That friend is Pick My Solar, and we're not the only ones that believe they're awesome. They're off to a running start, with happy customers and happy installers singing their praises.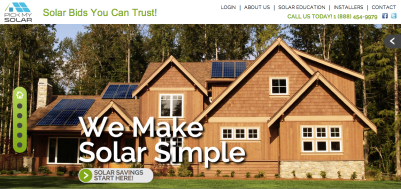 About LACI
Through its formalized support system, deep bench of expert mentors, strong network of investment capital and market sources, and pragmatic education and training, LACI assists nascent cleantech companies to navigate the difficult startup years. The results are new cleantech jobs among its portfolio companies, new environmentally responsible and efficient products and services on the market, and renewed interest among regional business and academic partners to continue supporting cleantech technologies.
LACI combines universities, research, government support, capital, entrepreneurs, corporate partners, and business association leaders in order to drive innovation throughout the regional economy. By summer 2015, LACI will move in to the state-of-the-art La Kretz facility, which will host a wide range of spaces that include offices, benches, wet labs, meeting rooms, event spaces, and an adjacent prototype manufacturing workshop.
In just over 2 years, LACI has incubated 30 companies that have received over $30 million in funding and have created over 300 jobs.