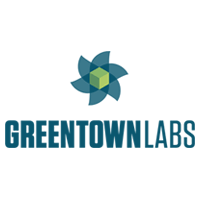 LACI partnering with Somerville, MA's Greentown Labs to expand resources and market access for cleantech startups
Earth Day 2015 marks the beginning of a bi-coastal partnership between the two leading cleantech incubators in their respective markets. LACI and Greentown Labs have signed an agreement fostering collaboration between the Los Angeles and Boston area cleantech ecosystems to benefit early stage environmentally focused companies.
Greentown Labs is the first domestic partner to join LACI's Network for Global Innovation (NGIN), which brings together innovation institutions around the world aimed at accelerating the commercialization of clean technology on a global scale.
"LACI is very excited to welcome Greentown Labs into the Network for Global Innovation family", said Fred Walti, President and CEO of LACI. "They are an outstanding example of an incubator building significant cleantech companies and getting them successfully into the market. We're excited and honored to have them join the rest of NGIN partners in Mexico, Finland, Germany, Italy, China, and Japan".
In addition to exchanging best practices between startup ecosystems, the collaboration will also allow early stage companies to access each organization's network of potential investors, customers, and partners. As part of the agreement, LACI and Greentown Labs are both hosting "Landing Pad" programs, a component of NGIN designed to help cleantech entrepreneurs enter NGIN members' markets in a structured, cost-effective, and risk-mitigated way.
 "We see our partnership with LACI as critical to our startup companies, providing connections to new investors in new markets, both nationally and internationally", said Greentown Labs CEO and Executive Director Emily Reichert.
LACI and Greentown Labs will offer office space, mentor and advisory services, networking, and showcase opportunities to each incubator's portfolio companies, providing the foundation for successful market expansion for cleantech entrepreneurs. To date, NGIN partners in Beijing, Berlin, Los Angeles, and now the greater Boston area have Landing Pad programs available to cleantech startups in the network.