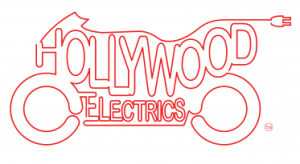 The global leader and pioneer in all-electric 2-wheelers offering the widest range of electric bicycles, motorcycles, and the world's first EV performance kits
Through its client-first approach to sales and support of EVs, Hollywood Electrics has developed an expertise in building Performance Kits for EVs, particularly electric motorcycles. These kits improve the range, acceleration, top speed, handling, and technology integration of the electric vehicles. Hollywood Electrics is standardizing these Performance Kits for worldwide sales to fulfill the incoming demand from distributors, dealerships and end-users.
Hollywood Electrics maintains its place on the cutting-edge of electric vehicle technology through its highly successful dealership, which serves as a testing ground for product demand and its award-winning Hollywood Electrics Racing team. To date, Hollywood Electrics has sold more electric motorcycles than any other dealership in the world.
100% year-on-year revenue growth
From 2010 to the present, Hollywood Electrics has carried the largest selection of EVs in the world, and is the top dealer for Brammo and Zero electric motorcycles
Scaling performance kit manufacturing
Facilitated the Burbank Police Department's transition to an all-electric motorcycle fleet
Harlan Flagg
Founder, Electrical Engineer
LACI