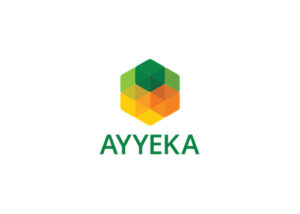 Ayyeka's remote monitoring solutions enable cyber-­secure, plug­-and-­play smart infrastructure.
Website | Sectors: Information Technology, Smart Grid, Water & Wastewater
Ayyeka develops remote monitoring solutions that streamline and secure bringing data to decision makers. Wavelet Kits, the building blocks of smart water networks, consist of smart sensors, a control device, cyber­ secure data storage and transmission, user­-friendly data visualization tools, and SCADA integration.
Wavelet Kits are developed for the following segments: water utilities, wastewater treatment, manufacturing and heavy industry, agriculture, military, research institutions, regulatory agencies, and environmental services.
The cyber­-secure, plug-­and-­play units allow remote monitoring of supply and quality metrics, measuring parameters including chlorine, conductivity, dissolved oxygen, flow, level, pH, pressure, temperature, TDS, TSS, and turbidity. Wavelet Kits are used throughout the water cycle in order to create new smart water networks, extend or upgrade existing networks, act as backup monitoring nodes, and to identification and resolution of specific issues.
Full­scale sewer level monitoring project with Metropolitan Sewer District of Cincinnati (MSDGC)
Pilot installations with Southern Nevada Water Authority (SNWA)
Verizon certified industrial IoT device
Schneider Electric is distributor in Israel region
400+ installation sites in Israel with Mekorot and other agencies including universities, local water authorities, military, industry, agriculture, etc.
Grants, Awards or Highlights
Ayyeka is recipient of a BIRD Energy grant, facilitating American and Israeli bi­national investment in R&D and commercialization of smart power grid solutions. Ayyeka additionally was named a finalist in the 2016 Imagine H2O Water Data Challenge, and is pleased to be a portfolio company of the Los Angeles Cleantech Incubator.

Ariel Stern
CEO & Co-Founder
LACI

Yair Poleg, PhD
CTO & Co-Founder
LACI

Sivan Cohen, P.E.
Director of Business Development
LACI

Gaby Nativ
Software Development Manager
LACI