LACI kicked-off the fourth cohort of its Incubation program by welcoming eight promising cleantech startups to its growing portfolio.
In keeping with LACI's mission of creating an inclusive green economy, the Spring 2022 cohort is a diverse mix of members from underrepresented communities including women, black and brown entrepreneurs, LGBTQ+ and veteran founders. Cohort 4 technology sector composition features a powerful 50% Clean Energy, 25% Circular Economy, and 25% Zero Emissions Mobility startups.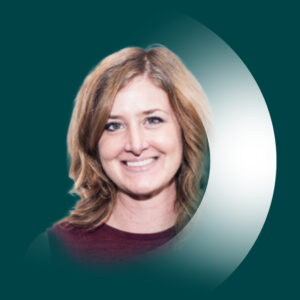 Circular Fashion LA founder Karri Ann Frerichs is one of the eight entrepreneurs accepted into the program. A graduate of LACI's Founders Business Accelerator, the startup was ready to advance their circular economy fashion solutions. By focusing on specific materials and replicable design processes, Circular Fashion LA can satisfy customers' desire for newness and individuality in their wardrobes and home decor while eliminating waste and leaving nature to regenerate itself.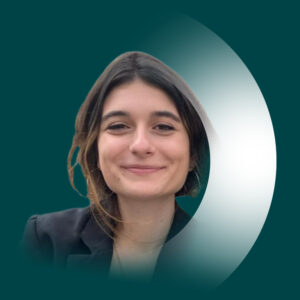 Bluedot is also a new member of LACI's Incubation 4 startup portfolio. Bluedot is dedicated to providing smart electric vehicle (EV) charging solutions for smart cities and SME owners. They redefine the EV driver experience and reshape the way private and corporate fleet companies join the e-mobility movement by introducing innovative and profitable charging infrastructure for businesses of all sizes and engaging EV drivers with service providers. Co-Founder Selinay Filiz Parlak is a recent winner of the Women4Climate Lisboa 2020.

During LACI's two-year Incubation program, startups develop their technologies, secure funding and financing, access customers and markets, test and pilot their solutions, and unlock their full potential. Additionally, each startup team is matched with an Executive-in-Residence (EIR) who provides support in developing a roadmap to track, measure, and execute key milestones, and introduce founders to valuable business, community and funding partners. Startups in the Spring 2022 cohort will build a network with their fellow cohort members and with the greater LACI ecosystem, to foster a collaborative and supportive community for achieving growth and contributing to the global transition to zero emissions and an inclusive green economy. 
Meet the eight exciting and innovative startups that will be part of LACI's Incubation program for the next two years:
Ashipa

: Ashipa Electric develops renewables-based microgrids and software solutions to revolutionize the bidirectional interaction between utility (water, gas, and electric) consumers and producers.

Bluedot

: Bluedot is a digital banking card for electric car owners. Bluedot offers a one-tap point of purchase solution for auto-related expenses and charging and

cash back points for driving, charging, shopping, and dining.

Circular Fashion LA

: Circular Fashion LA creates customizable and unique clothing and home goods on a mass scale using only post-consumer and post-industrial textile and clothing waste.

Clew

: Clew is a countertop food waste recycling appliance that conveniently grinds, heats and dries food into a shelf-stable fertilizer that turns waste into a valuable resource. Clew's mission is to provide tools and education for people to expand their knowledge of resource management and connection to the environment.

CZAR-Power

: CZAR-Power is an Army veteran and MIT PhD-led cleantech company building a fully integrated energy platform. CZAR-Power combines software with multiple, traditionally expensive, cleantech power electronics like solar inverters and electric vehicle fast chargers, into one powerfully simple system.

facil.ai

: facil.ai provides an artificial intelligence based solution to optimize energy use, resulting in a low cost, easy to install, rapidly scalable, and simple to use facilities solution.

GenH

: GenH is a next-generation clean energy technology development company that has created a first in class, rapidly deployable, and modular hydropower system, Adaptive Hydro™. Adaptive Hydro™ is designed to electrify non-powered dams and canal heads without construction or investment in fixed infrastructure.

Portable Solar: A novel use of thermoplastics technology to produce PV panel mounting systems that replace traditional racking systems and enable assembly and placement of a ground-based solar generation system without the need for specialized skills. (Connection is completed by an electrician.)
These inventive startups will join a powerful and deeply connected community of 315 diverse LACI founders and alumni who are making an impact – like SparkCharge, ReWilder Goods, and ElectricFish.