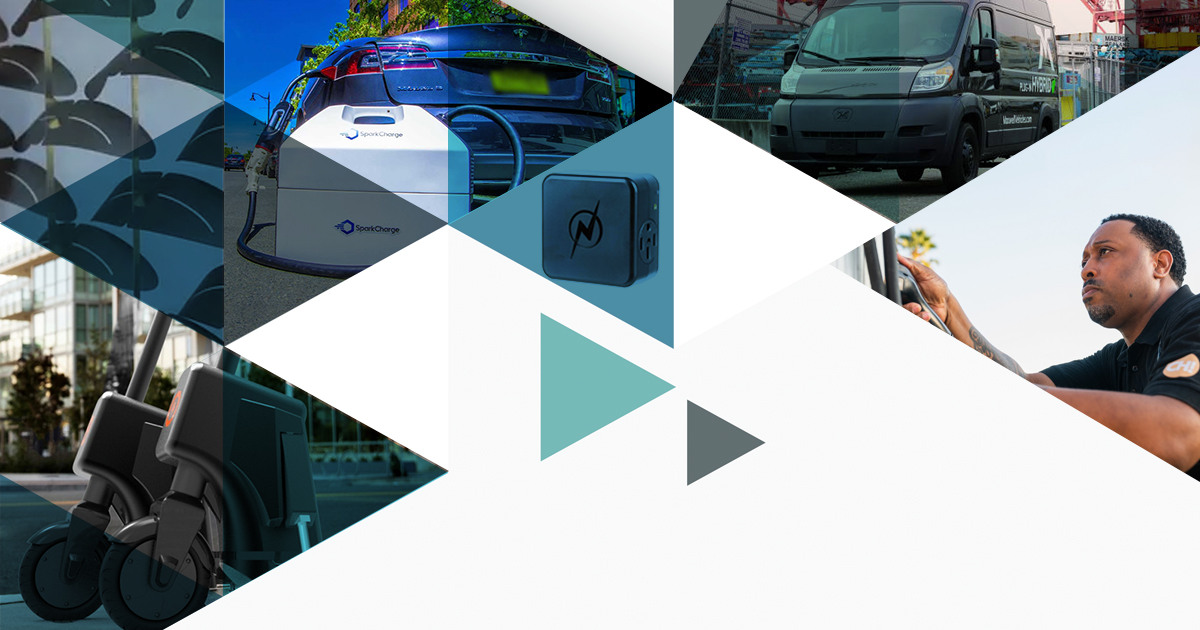 New LACI Fund to Provide an Affordable Alternative to Venture Capital For Startups; By Not Requiring Personal Collateral or Credit Scores, LACI Aims to Help Underrepresented Founders in Particular Overcome Historical, Institutional Barriers to Access to Capital
The Los Angeles Cleantech Incubator (LACI) announced the launch of their nationwide LACI Cleantech Debt Fund, a first-of-its-kind green loan program to scale early stage cleantech startups and accelerate equitable climate action. 
The $6 million fund will provide loans of $25,000 to $250,000 to an estimated 100 early-stage startups over five years, providing a non-dilutive alternative to venture capital for companies that need financing to support their first customer orders or working capital to scale their businesses. LACI endeavors to help underrepresented founders–in particular female, Black, and Brown founders–overcome some of the institutional and historical barriers they face in accessing capital to grow their business. Unlike most traditional bank loans, the LACI Cleantech Debt Fund will not require founders' personal collateral or their personal credit scores in underwriting.
LACI created the Cleantech Debt Fund in partnership with anchor investors Sobrato Philanthropies and Homecoming Capital, who are aligned in their missions to support more entrepreneurial innovation to address climate challenges. Additionally, the Wells Fargo Foundation is providing a grant to cover initial operating costs and loan loss reserves.
"To help cleantech startups move at the speed and scale needed to meet the climate crisis, we created the LACI Cleantech Debt Fund as a new tool to give early stage cleantech founders a timely, affordable alternative to expensive venture capital and slow moving bank debt," said LACI CEO Matt Petersen. "The LACI Cleantech Debt Fund will also help reduce barriers to capital for underserved founders from historically underrepresented communities–too many founders cannot access traditional bank financing as they lack adequate personal assets, or the personal networks needed to secure early stage investment."
"We need lots of approaches to innovation to address our current climate challenges, and we're excited to partner with LACI to fill a capital gap that will enable more companies, from more regions and founder backgrounds, to access investment for their growing businesses." said Victoria Fram of Sobrato Philanthropies and Pat Arnold of Homecoming Capital. "LACI along with Greentown Labs, Evergreen Climate Innovations, and New Energy Nexus are well-positioned to source a diversified pipeline of entrepreneurial solutions, and we're glad to partner with them as co-investors."
"To scale a company like ours and keep creating jobs, you need funding that isn't easily acquired by minority owned businesses," said Josh Aviv, CEO and Co-Founder of SparkCharge, a portfolio company of both LACI and Greentown Labs, which received an initial loan from the LACI pilot debt fund. "LACI's Cleantech Debt Fund helps level the playing field, reducing the financial risks and truly enabling businesses to thrive. They are incredible partners who understand the challenges startups face."
"We are excited to have the Wells Fargo grant play a catalytic role in attracting other sources of capital to the new LACI Cleantech Debt Fund," said Ramsay Huntley, Climate and Innovation Strategy Lead at Wells Fargo. "So many businesses will benefit from LACI's commitment to climate equity and their ability to identify companies ready for greater investment. This fund represents a shared belief that entrepreneurs motivated by climate action have the power to make an impact even early in their business journey."
"The scaled-up LACI Cleantech Debt Fund is paramount to giving our founders choices across the full capital stack, with debt on the one hand via this innovative fund and equity via the LACI Impact Fund on the other," said LACI SVP Alex Mitchell.
LACI is also partnering with a limited network of leading incubation organizations whose portfolio companies will be eligible to qualify for loans from the Cleantech Debt Fund, including Greentown Labs (Boston, MA & Houston, TX), Evergreen Climate Innovations (Chicago, IL), and New Energy Nexus (Oakland, CA & New York, NY). LACI selected Impact investment firm Mission Driven Finance of San Diego, California to assist with loan origination and servicing, as well as supporting underwriting. Mastercard's Racial Justice Pro Bono Program–which is a part of Mastercard's In Solidarity initiative to drive racial equity and create equal opportunities for all–consulted on the Fund model.
After LACI conducted US DOE-funded research validating the need for early stage lending for cleantech startups, the organization piloted the debt fund concept–capitalized by a Wells Fargo Foundation grant–by underwriting loans totalling more than $300,000 to nine startups. The pilot debt fund has had zero defaults and no late payments, and included loans to SparkCharge, Envoy, and others (see below for examples). LACI first shared their DOE-funded research and commitment to creating a national cleantech debt fund at the Clinton Foundation economic conference in November 2019.
The LACI Cleantech Debt Fund joins the LACI Impact Fund I and non-dilutive pilot funds as capital for which LACI incubated startups are eligible to apply. After nine quarters of investing, the $5 million LACI Impact Fund I is nearly 100% deployed and has made equity investments in 15 LACI startups. The LACI Impact Fund empowers LACI founders to grow their early-stage cleantech companies, including ChargerHelp! CEO Kameale Terry which has gone on to build a nationwide network responsible for maintaining 30,000 EV charging stations while ensuring their technicians earn a minimum of $30 per hour with a guaranteed 40-hour work week. LACI is now out to market in raising LACI Impact Fund II.
Sample LACI Pilot Cleantech Debt Fund Recipients
Initial LACI's pilot debt fund loans to startups include:
SparkCharge:  SparkCharge received a $40,000 low-interest loan for their on-demand mobile electric vehicle charging solutions. The company leveraged the funds to help scale operations, hire 40 employees, including a graduate of LACI's Green Jobs Workforce Training Program, and develop the Roadie Portable EV Charging System. The loan from LACI's Debt Fund also enabled SparkCharge to raise nearly $24 million in additional capital through equity and debt funding. On March 1, 2022, after the recent launch of SparkCharge's Currently app, Kia America and Currently announced a partnership that provides EV owners with on-demand concierge service, allowing them to charge their EVs when and where they want.
Envoy: Envoy, a provider of shared, on-demand, community-based EV's, also leveraged the LACI Debt Fund to grow their business. LACI selected Envoy to operate a pilot community car-share program for residents of the Housing Authority of City of Los Angeles' (HACLA) Rancho San Pedro public housing complex. The program not only delivered the benefits of electric vehicles and mobility to this historically underserved community, LACI used the pilot as a model for the EVs For All Act introduced by Congresswoman Nanette Díaz Barragán (CA-44). Barragán worked closely with LACI to develop the Act. If passed, the bill will establish a $50 million annual grant program at the U.S. Department of Energy (DOE) to support EV car sharing and charging stations, community education and outreach, and other services for public housing residents to increase access to mobility solutions in transportation deserts.
The Los Angeles Cleantech Incubator (LACI) is creating an inclusive green economy by unlocking innovation through helping scale cleantech startups, transforming markets through catalytic partnerships like the Transportation Electrification Partnership, and enhancing communities through green workforce training and pilots. Founded as an economic development initiative by the City of Los Angeles and its Department of Water & Power (LADWP) in 2011, LACI is recognized as one of the top 10 innovative business incubators in the world by UBI. To date, LACI has supported 315 startup companies that have secured more than $695 million in funding, generated more than $308 million in revenue, and helped to create an estimated 2,480 jobs with a long-term projected economic impact of more than $555 million.
About Sobrato Philanthropies
Sobrato Philanthropies' investment in LACI's Cleantech Debt Fund was committed by John A. Sobrato. Sobrato Philanthropies' mission is to partner with communities to meet immediate needs, address systemic barriers, and pursue social justice to build a more equitable and sustainable world. Guided by the business philosophy and personal values of the Sobrato family, three generations engage in grantmaking, advocacy, impact investing, and collaborative efforts to create impact locally and around the world.
Homecoming Capital is a climate-focused investment firm that invests in businesses that decarbonize the economy as they grow. Homecoming's investments span North America and Europe and support businesses driving decarbonization of the energy, transportation, industrial, and agricultural sectors. For more information, please visit www.homecomingcapital.com.