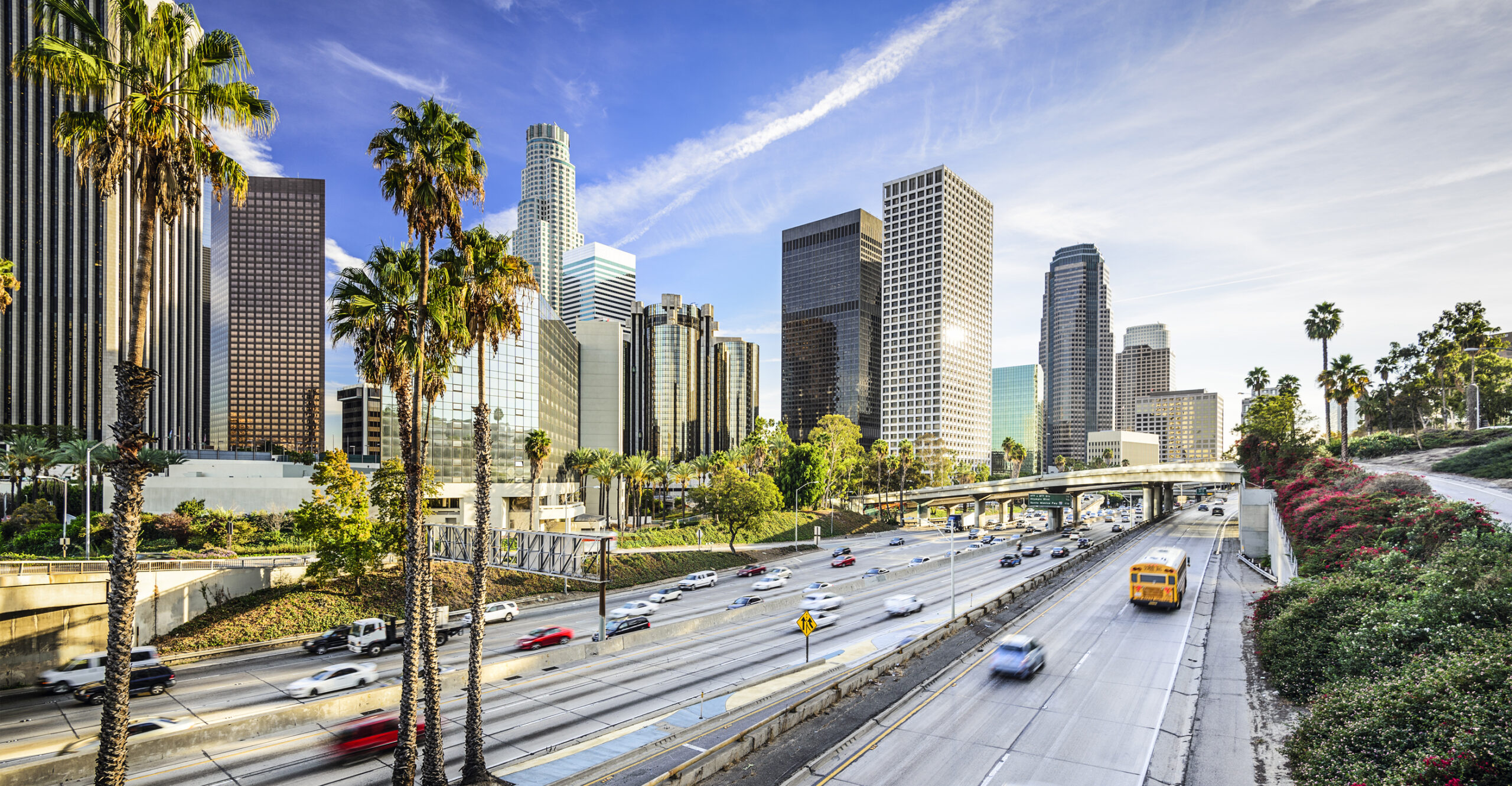 Proposal Lays Out National Infrastructure Plan To Electrify Transportation and Spur Job Creation
LOS ANGELES, CA  – A resolution introduced to the Los Angeles City Council by Councilmember Paul Koretz (D-District 5) passed on Wednesday, officially voicing support for the Transportation Electrification Partnership's (TEP) federal stimulus proposal to create jobs, reduce air pollution, and build a resilient transportation infrastructure as cities reopen and recover from the COVID-19 pandemic and economic crisis across the U.S.
The proposal has been gaining momentum as a growing coalition of businesses and organizations representing 15 states this week sent a letter to Congress pointing to new job creation estimates amounting to 2.3 million U.S. jobs that could result from targeted investments in transportation electrification. The House Select Committee on Climate Crisis also unveiled an ambitious climate and clean energy proposal on Tuesday which reflects many of the coalition's priorities as laid out in the original proposal sent in the Spring.
The resolution passed by the City Council on Wednesday was seconded by Councilmember Mitch O'Farrell (D-District 13).
"This proposal was put together by private- and public-sector leaders across Los Angeles and beyond with the scale required to seriously tackle the health and economic crisis we are facing," said Matt Petersen, Chair of TEP and President and CEO of Los Angeles Cleantech Incubator (LACI). "The livelihoods of millions of Americans have been turned upside down, making it critical we create a truly inclusive green economy. I'm grateful the City Council sees that TEP's plan achieves these goals, with social equity and environmental justice at its core."
"LA has already proven that building infrastructure to electrify transportation creates economic and workforce opportunities for all Angelenos," said Councilmember Koretz. "As people across the country work to climb out of the COVID recession, our leaders in Congress must provide a lift by adopting these visionary ideas proposed by a trailblazing group of businesses and government leaders."
The TEP federal stimulus proposal sets out four important initiatives: zero-emissions vehicle manufacturing, assembly and adoption; zero-emissions infrastructure investments; commitments to public transit investments; and workforce development and job training–including pre-apprenticeship programs and state-approved joint labor-management apprenticeship programs, and support for startups and innovation, with priority given to those created by underrepresented founders.
Adopting this proposal will result in: significant local investment in well-paying jobs and the adoption and spread of vital clean technologies; help with the mitigation of greenhouse gas emissions; and generate revenues for vital government services.
TEP is an unprecedented partnership among local, regional, and state stakeholders — including Los Angeles Mayor Eric Garcetti, L.A. Department of Water and Power, and others — convened by LACI to accelerate transportation electrification and zero emissions goods movement in the Greater L.A. region in advance of the 2028 Olympic and Paralympic Games. The stimulus proposal sent to Congress this Spring includes a sweeping $150 billion infrastructure package that centers on the broad electrification of transportation and industry with a principal focus on job creation.
Learn more about the TEP's federal stimulus proposal at laci.org/tepstimulus  
#  #  #
MEDIA CONTACT
Anthony Reyes, LACI