It's not easy saving the planet from the precipice of imminent demise, and the nature of the challenge tends to attract a certain type of person – typically, they're motivated by a lot of things in addition to money. Instead of desperately hoping for a desk at Goldman Sachs, those who just want to get rich are now heading to Silicon Valley / Beach to write apps and hope for a quick exit to Google / Facebook (can you hear the hollow echoes of empty Wall Street halls?). But cleantech entrepreneurs are colored with different (pin)stripes, they have souls and in addition to all wanting Teslas, they also are driven by the need for purpose and meaning.
When I ask people in cleantech why they do what they do, the most common answer I receive is that they want to make a difference, they want to help, they want to contribute positively. This may also be why cleantech has been so slow to deliver big returns, because philosophically inclined entrepreneurs often care more about solving a problem and doing good. Squeezing out the last ounce of return, growing at lightning speed and brutally conquering their competitors often are secondary considerations (which is also why they need the tough love doled out here, to keep that silly idealism at bay). In the end it sometimes means they're more focused on the mission, which makes it take a bit longer to learn that you need to make money too to be effective at saving the universe. As Dan Pallotta eloquently describes, doing good but being miniscule is arguably less effective than being profitable and extremely powerful (and still doing good). But this purpose driven tenacity is also what means that cleantech won't die, despite its naysayers. There are too many really smart and driven people that care very deeply about making our world a better place for them to just quit, give up and go away.
Fast Company ran an interesting article about what makes for good employees and successful companies, which in a nutshell is the intersection of "Passion, Pay and Purpose." This holy triumvirate leads to fully engaged employees, which means that when you get up in the morning you're really excited to come to work and do what you do all day long. A common refrain from some of the most successful people I know is "I love this so much I'd do it even if they didn't pay me" (which, as it happens, for entrepreneurs is usually the case). In cleantech, Passion and Purpose are found in spades, and at LACI, our job is to shepherd the process intelligently so the Pay piece comes sooner rather than later.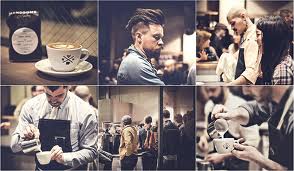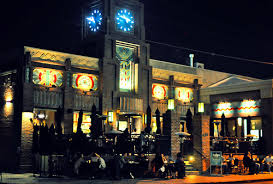 And who are these dedicated do gooders? What's a day-in-the-life like in the coolest emerging startup scene in the intelligent universe? It starts at Handsome Coffee Roasters for a cuppa of the best coffee in LA, even if the off-the-chart hipster quotient can sometimes be over the top. Then breakfast at Urth Caffe before heading into the office for a few hours (plugging in my EV at the convenient charging station in front of the building).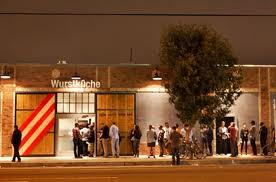 At lunch, a decadent noshing at Wurstkuche, alligator and rabbit brawts with a double order of fries and handmade curry ketchup, and because all work and no play make Jack a less compelling lad, a quick afternoon workout at Trojan Crossfit gets the blood flowing again and tees me up for a solid nose down session until the early evening comes. Since this is the Arts District and we are in LA, everything is better with a dash of style, so it's off to Apolis for some fine local crafted lifestyle gear, then over to the Woori Market to grab some of the best, freshest, most reasonably price fish available. If I'm happening to get too myopic in my entrepreneurial efforts, the nearby Japanese American Museum reaquaints me with some balance. And when I finally close that Series A or sign that first big customer, it's off to Bestia for hours of gustatory nirvana.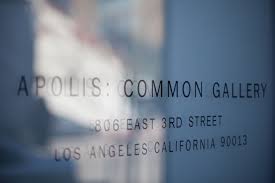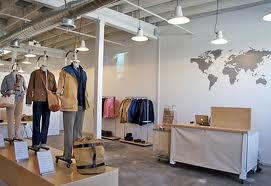 The LACI Effect: What makes LACI different from other cleantech incubators? Two words – substance & style. Although engineers like to deny it, aesthetics matter. A technology can't merely do its job to achieve greatness, it has to move you as well, it has to evoke an appreciation for its form as well as its function. It's not just that you do something, it's how you do it as well, the harmonization of purpose and presentation. The grace of intention and image, the holism of the underlying elements and components and how they manifest in the experience of the object and its performance. SCI-ARC is right around the corner, Art Center is right up the road, we are anchored in a culture of design appreciation, some of the elements that being located in Los Angeles, in the heart of the Arts District bring to bear on the process.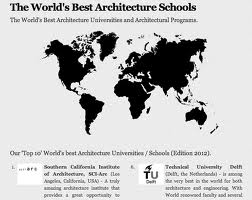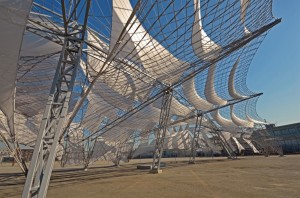 For all the awesomeness that is the rebirth of the Arts District though, it's still missing a world class tattoo studio. Guru Tattoo, which boasts the record of having the longest wait list in San Diego to get an appointment (over 2 years), is the renowned Pacific Beach shop owned and led by the inner-galactic explorer and long time friend, Aaron Della Vedova. I've been trying to convince him to open a shop up here for a couple of years so if you're local and appreciate fine ink, ping him <<here>> and let him know we're waiting for him to come north.
Otherwise, this place is about perfect. Abbott Kinney has officially been Googlified. Culver City is coming along, but doesn't have the built infrastructure to enable a world class scene, but the heart of creative LA has undeniably shifted to downtown, and particularly to the raft of early 1900's era brick and concrete buildings that line the LA river. It's here, amongst the rebirth of creativity, that cleantech in southern California is making its home, in its own way, on its own terms. So come check it out, get inspired, do great things, find your groove and your style, make your own dent in the universe.
And we'll provide the love…