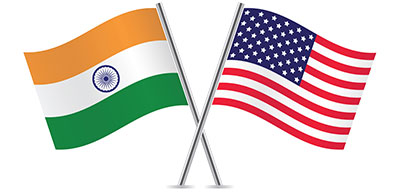 JUNE 26, 2015
411 South Hewitt Street, Los Angeles, CA 90013
Time Update:

9:00am

-12:00pm, with lunch to follow

Please be seated by 8:45am.

Please be seated by 8:45am. The event will begin promptly at 9:00am (Pacific),
which is evening for some of the participants in India.

Program Update: We are very fortunate to have the participation of several eminent business leaders from India, who will be participating in the event remotely via Skype. These participants will be available for Q&A following their remarks.
India Based Speakers Include:
KRS Jamwal
Executive Director
Tata Industries Limited
Rahul Budhwar
Vice-President
Tata Power Solar
Anita Arjundas
Managing Director and CEO
Mahindra Lifespace Developers
Dattesh Parulekar
Spokesperson
Foreign Affairs Cell, BJP (India's Current Ruling Party)
Speakers Include:
Rajit Gadh
Professor
UCLA, School of Engineering
Executive Director, UCLA Smart Grid Energy Research Center (SMERC)
Sanjeev Thakkar
VP Business Development
TEKPEA, Inc.
Sumit Bhatnagar
CEO
GreenBrilliance
Harina Kapoor
Founder
AIKYUM, Inc.
Ria Banerjee
CEO
We Think Global, Inc.
Brinda Gandhi
Attorney
Chugh Firm, LLP
Parking Information
Free parking in lot behind LACI, first come first serve basis. If lot is full, street parking is available on 5th, Colyton, Hewitt St.
Contact Info
Ria Banerjee
ria.banerjee@wethinkglobal.com