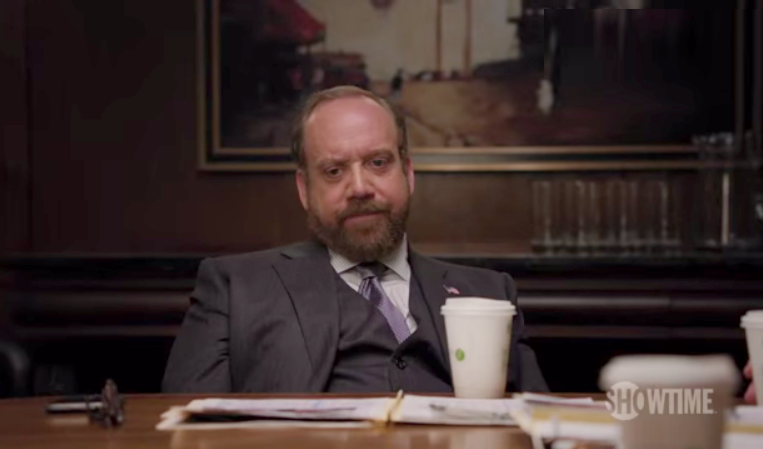 [av_one_full first min_height=" vertical_alignment=" space=" custom_margin=" margin='0px' padding='0px' border=" border_color=" radius='0px' background_color=" src=" background_position='top left' background_repeat='no-repeat' animation="]
[av_image src='https://laincubator.org/wp-content/uploads/Repurpose-Billions1.png' attachment='6853′ attachment_size='full' align='center' styling=" hover=" link=" target=" caption=" font_size=" appearance=" overlay_opacity='0.4′ overlay_color='#000000′ overlay_text_color='#ffffff' animation='no-animation'][/av_image]
[av_textblock size=" font_color=" color="]
LACI Portfolio Company Repurpose was featured on Season 1 episode 4 of the hit Showtime show Billions starring Paul Giamatti (Sideways) and Damian Lewis (Homeland). The award-winning Repurpose insulated hot cup is being enjoyed by the US Attorney (Giamatti) and his co-workers while they plot to take down the criminal hedge fund manager (Lewis).
Repurpose® has created a line of sustainable tableware made exclusively from plants and they are on a mission to reduce the amount of plastics in the environment, offering high quality, durable, and guilt-free renewable alternatives.
The product placement was achieved in partnership with Green Product Placement, a first-of-its-kind agency helping environmentally friendly products find their way into film and television. This is not the first major placement for Repurpose and GPP, as Repurpose's cup was featured prominently on Season 1 of House of Cards. Repurpose products have also been seen in shows like VEEP and The Good Wife. 
For more information on Repurpose, go to https://laincubator.org/portfolio-companies/repurpose/ and http://www.repurposecompostables.com/#intro
[/av_textblock]
[/av_one_full][av_image src='https://laincubator.org/wp-content/uploads/Repurpose_House_of_Cards_Episode_10_2-1030×796.jpg' attachment='6854′ attachment_size='large' align='center' styling=" hover=" link=" target=" caption=" font_size=" appearance=" overlay_opacity='0.4′ overlay_color='#000000′ overlay_text_color='#ffffff' animation='no-animation'][/av_image]