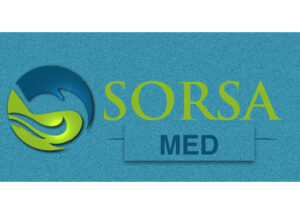 Sorsa-MED is developing a robust microalgae platform for the biosynthesis of cannabinoids and their novel derivatives.
Website | Sector: Advanced Manufacturing, Chemistry, Medical Cannabis
Sorsa-MED was created to address the near-term need to rapidly synthesize novel cannabinoid derivatives that provide chronic pain management alternatives to opioids without long-term use addiction, psychotropic effects, or other ancillary outcomes associated with opioid use. We are committed to providing solutions for the sickle cell anemia community.
We plan to:
Use biotechnology to enhance the nutritional benefits, productivity, yields, and production efficiencies of cannabinoids.
Produce a new colony of nutrient-enriched cannabinoid cells that can convert into a suite of downstream applications
Enhance production efficiency by reducing water 97%
Our Methodology:
Increases productivity/sqft
Increases yield/ total biomass
Controls fresh water consumption
Does not compete with food crops from land resources
Has a smaller footprint
Decreases OpEx and CapEx to produce a ton of cannabinoids
ESTABLISHED MARKET
Cannabinoid pathway genes identified and characterized
Fatty acid pathway manipulation in E. coli and Yeast
Isoprenoid pathway inserted in E. coli and Yeast
THC, CBD expressed in E. coli and Yeast
OPEN AND GROWING MARKET
Cannabinoid expression in microalgae
Directed evolution of cannabinoid genes/enzymes to derive new biosynthetic cannabinoids with alternative functional groups replacing the hydroxyls
Global medical marijuana market is projected to be $55.8 billion by 2025
Total Available Market: 100 million chronic pain sufferers domestically
Serviceable Available Market: Pain-related conditions with a focus on Diabetes, Coronary Heart Disease, Sickle Cell Disease, and Stroke (estimated 49 million Americans)

Lisa Yancey
Co-Founder
LACI

Lynnette Kaid
Co-Founder
LACI