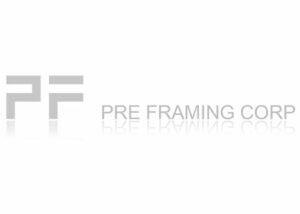 The fastest, cheapest, easiest and more sustainable way to build.
Website | Sectors: Advanced Manufacturing, Built Environment, Green Building
Working as a construction manager our founder realized how time consuming it is to understand the blueprints, then measure and cut lumber for the final assembly. The preparation phase is inefficient and tedious. Moreover, in order to minimize mistakes, it's necessary to double check everything, making this process even slower. This leads to stress and up to $20k wasted per house. When they do make mistakes they lose even more money and time.
We have specialized in one simple product, pre-­framed walls. They are pre­cut & pre­nailed studs with collapsible spacers fastened on the wood, using a fully automated machine. They are not prefab walls or a new construction method. Pre­framing simply speeds up the traditional on­site process. It will enable a big leap forward in efficiency and precision, allowing walls to be raised up to 10x faster, but several times less expensive than any existing prefab method.
Granted IP, another patent application in plan
Cleantech Open Award Winner
LOI for nine units in San Rafael and ten units in San Francisco (pilot projects)
20+ leads with large Homebuilders and General Contractors
Toll Brothers expressed strong interest
Can save homebuilders 90% of the time during wall framing
70% cheaper compared to existing on­site or off­site methods
Awards, Grants or Highlights
2015 Cleantech Open Western Region Award Winner

Mauro Sica
CEO & Founder
LACI

Joshua Brown
CTO
LACI