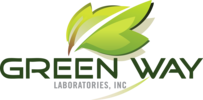 Our mission is to research & develop cleaning products that are high performing, safe and non-toxic.
Website | Sectors: Green Consumer Products, Green Chemicals, Industrial, Manufacturing, Clean Tech
We leveraged the latest science to create a whole new kind of cleaning product that outperforms the competition, is safe on skin and all surfaces, and has positive effects on environments big and small. Clean without compromises.
Our next-generation green-cleaning technology truly outshines the competition in performance, safety, and sustainability. That's good news for the home and work — and great news for the environment. A high-tech take on green cleaning.
Green Way Labs is a 500 Startups and LACI company. A happy union between clean freaks and green freaks. We have passion for living green and dedication to protecting the environment, people and animals we love.
100% Non-Toxic
Patented Technology
The right kind of science for a new kind of clean
Clean without compromises
High-Performance
Outperforms leading brands
Ted R. Cote
Co Founder and CEO
LACI

Zack Gorlick
Business Development & Legal Affairs
LACI