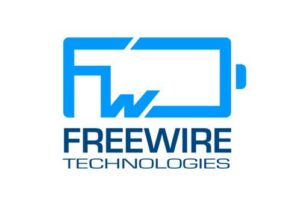 Combining robotics, energy storage, and grid integration to create an advanced network of mobile EV chargers
Website | Sectors: Energy efficiency, Smart Grid

Solutions
As electric vehicle purchases continue to rise dramatically, companies are struggling to keep up with the demands of workplace EV charging. The current model of stationary chargers poses major challenges such as low scalability, high infrastructure cost, and productivity loss. FreeWire is the first solution that integrates vehicle charging with grid-level and building-level energy management, while providing a highly and quickly scalable service to customers' EV charging ecosystem.
At the center of FreeWire's solution is the Mobi Charger, a mobile, portable, and semi-autonomous charging station that offers high energy cost-savings through its storage capability. The core business of FreeWire is EV charging, but by acting as a smart buffer between EVs and utilities, they create great value through grid storage, peak shaving, load shaping, and demand response -ultimately providing an energy service that benefits both customers and the grid.
Proof Points
Two patent-pending applications.
Charter program with LinkedIn.
Partnership with Nissan that enables first commercial application of second-life EV batteries.
Grant funding from U.S. Department of Defense and the U.S. Department of Energy.
Lead on $2M CA Energy Commission proposal with Google, Siemens, Nissan, and CALSTART.
Arcady Sosinov
Co-Founder and CEO
LACI
Sameer Mehdiratta
Co-Founder and COO
LACI
Sanat Kamal Bahl
Co-Founder and CPO
LACI