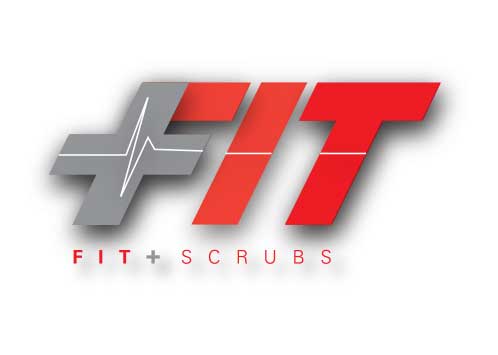 High performance medical scrubs made with antimicrobial fabrics, effective against harmful bacteria.
Current medical attire worn in the hospital contributes to the spread of healthcare associated infections. In a 2011 study published by the American Journal for Infection Control, "Up to 60% of hospital staff's uniforms are colonized with potentially pathogenic bacteria, including drug-resistant organisms." Source: http://www.ncbi.nlm.nih.gov/pubmed/21864762
Using a Silver Embedded Yarn made by our BioMaterials Partners, PurThread Technologies, and partnering with a high-end athletic fabric mill, we have developed the world's first medical grade performance fabric effective against Staph & MRSA.
FIT Scrubs® are the only 100% Antimicrobial Athletic Medical Uniform on the Market. Their unique sportswear design and lifestyle brand makes them distinguishable amongst current competitors allowing recognition to both patient and health care practitioner, thus expediting the trust factor between patient and practitioner knowing they are wearing a uniform that provides dual protection.
PurThread yarn extends the garments life by 25% due to Anti Odor silver thread
AntiOdor/Antimicrobial Properties never washes out
Consumer saves money by having dual function clothing – Professional setting and Gym
Reduces water and dryer sheet costs due to self cleaning antimicrobial technology
Aesthetically appealing to non health care professionals – Anyone can wear them
Tax deductible (Work Uniform)
Less expensive than high end yoga wear and offers the same functionality and fabric technology
Saves health care/insurance companies money by lowering infection rate
Fabric has versatile uses – can also serve as base fabric for wearable technology
Awards, Grants or Highlights
Presented project at Smart Fabric Summit in Washington DC on 04/11/16 with partners, PurThread Technologies.
Company is a certified Service Disabled Veteran Owned Small Business through the VA. Eligible to participate in Veterans FIrst Contracting Program opportunities. DUNS: 079802103
Cage Code: 7DLP3
Registered trademarks with USPTO
Proprietary rights to fabric blends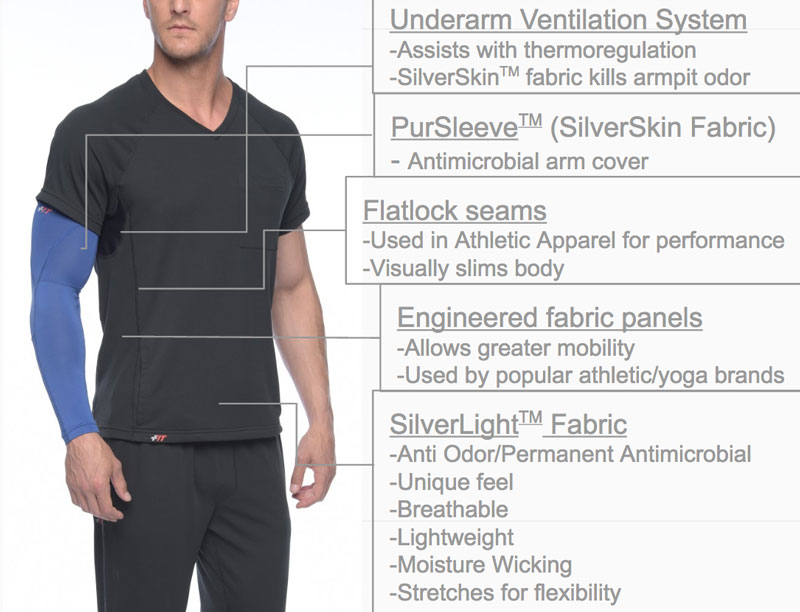 Arthur Lucero
CEO & Director of Product Development
LACI