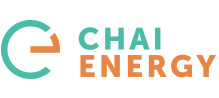 Empowering the consumer to understand and reduce their home energy usage through a simple, mobile app
Website | Sectors: Energy efficiency, smart grid, smart home
Customers have little understanding of why their utility bills are high. Chai Energy offers a user-friendly app for consumers to see which appliances are running, how much energy they are using, and how much it is costing in real time.
The Chai gateway device plugs into a regular wall outlet and connects wirelessly to the home's utilities smart meter, collecting and sending data to Chai's cloud. Chai's algorithms then measure the energy usage of appliances and electronics and relay the information through the Chai app, breaking the usage down by each device and calculating energy costs and savings.
Chai tells the customer exactly where they are wasting money on their utility bill and recommends simple and cost effective solutions. Users can sign up for custom, specific recommendations on how they can save more. The app also sends safety alerts about power outages or appliances that have been left on for extended periods of time. Chai's product empowers the consumer to understand their energy consumption in a new way, ultimately decreasing their utilities costs and increasing customer savings.
Pilot program with major utilities underway
One of ten startups accepted to the Microsoft Ventures Accelerator program in Seattle, WA
Real-time, highly intelligent technology is patent pending
Can reduce consumer energy use by up to 20%
Cole Hershkowitz
Co-Founder and CEO
LACI
Ka Suen
Co-Founder and CTO
LACI
Evan Birenbaum
Co-Founder and COO
LACI