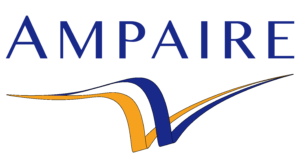 At Ampaire we will transform air travel with zero emission planes and also demonstrate a fully electric supersonic plane
website | Sector(s): Air & Environment, Transportation
Ampaire is designing and developing high performance zero-emission aircraft to help improve efficiency and reduce aviation's impact on climate change. Our jet will be the first commercial, 9 passenger, all electric aircraft. It achieves the comfort of a business jet without the high cost, noise and pollution.
Our custom propulsion system is the heart of our aircraft, and is scalable to planes of various sizes. On our way to our jet, we'll turn existing airplanes electric too. Combined with innovations in lightweight, swappable battery packs, we're optimizing our system for integration into turboprop airframes that are in the air today. We're satisfying current market needs for short flights and we'll reduce costs by around 25% while producing zero emissions and less noise.
Our business model is research and development, IP licensing, and battery leasing. We'll leverage partnerships for full-scale production, and global sales and services for a range of electric jets.
Awards, Grants, or Highlights: Ampaire been selected as an Aerospace track finalist in the 2017 Hello Tomorrow challenge. From 3,000 applications, to the top 500 deep tech startups from around the globe and now we have been chosen in the top 7 of the most innovative projects in aerospace.
Engineering milestones
Subscale flight test complete

Baseline powertrain architecture complete

Currently building hardware and bench test power system

Two "Iron Bird" airframes available for ground testing and beginning to layout installations of the power system

Developed flight route modeling for airline fleets
Multiple patents in progress
Next-gen aircraft architecture (pending)

Battery pack integration & thermal system (pending)

More than 8 other invention disclosures
Established key industry connections
Federal Aviation Administration (FAA) & NASA

Components suppliers, STC houses, aircraft OEMs, manufacturers, engineering & certification support
Actively engaged with customers
Received letters of interest from 6 airlines

Enthusiastic reception for retrofit and new-design aircraft

Interviewing airline operations leads, detailed data