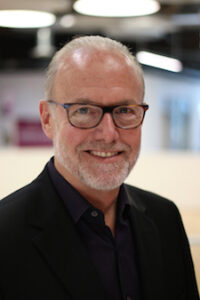 Tom White, Executive Director
Tom White is the Impact Director at the Los Angeles Cleantech Incubator. He is responsible for developing and managing programs aimed at fostering and measuring the economic, social and environmental impact of LACI and its portfolio companies, and other incubators and partner organizations nationally.
Tom's expertise is in positioning organizations and programs to secure funding and gain access to new customers. Focusing on innovation and sustainability, Tom has helped secure record levels of funding and sales for corporations, design firms and advertising agencies, academic institutions and entrepreneurial ventures. An IDSA Award Winning Industrial Designer, storyteller and customer experience architect, Tom has developed brand positioning and communication strategies that have helped raise billions for organizations like Lockheed-Martin, Motorola, Volvo, Philips and others. His "Master the Pitch" series helps entrepreneurs prepare presentations to secure investor funding. He speaks globally to entrepreneurial, academic, investor and other groups.