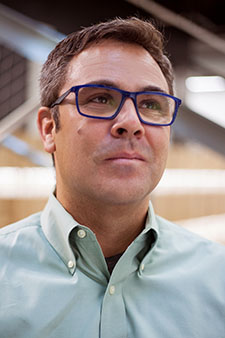 Joe Crowley
IT Director
LACI
After swearing allegiance to the Holy Trinity of New Jersey: Bruce Springsteen, Joe Piscopo and Jon Bon Jovi – Joe was permitted to leave his native state to attend USC. There he majored in Communications, but fell in love with his campus work-study job; being one of the IT technicians for the Dean of Admissions office.
What followed has been a 20+ year career in Information Technology at various media-centric companies: Advertising (Grey, McCann), Web Development (Full Moon Interactive, Zentropy Partners) and Film/TV (Ripe Digital, Participant Media).
Joe has helped both large and small companies scale their IT infrastructure to meet the ever-changing needs of the business world. At his last employer, the socially conscious film studio, Participant Media, Joe helped open the NYC office and build out Participant's state of the art Data Center at their Beverly Hills location.
Joe is an avid cyclist and runner, participating in many extreme events such as the Ragnar Relay, a 200 mile relay race and various cycling tours of California.
He has not owned or driven a car since the age of 16, when he crashed his mom's 1985 Dodge Aries K. Since then, it has been "people power" that gets him around town. He has witnessed Los Angeles make giant strides towards better alternative transportation methods; expanded bike paths, bus improvements, and most notably – a commitment to a real train system in our city.