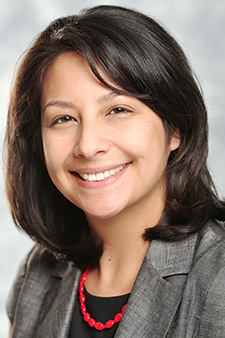 Jetta Wong
Senior Advisor for
Northern California Operations
LACI
Jetta Wong, Senior Advisor for Northern California Operations
Jetta has over 14 years of experience developing programs and policies that support energy and environment technologies.
Prior to joining LACI, Jetta Wong established the Office of Technology Transitions for the United States Department of Energy and served as its first Director. In that capacity, she assisted the private sector, state and local governments, universities, laboratories and other stakeholders and engaged with the Department on the commercialization of new technology. Jetta also co-chaired the White House's National Science and Technology Council's Lab-to-Market initiative focused on creating economic impact from Federally-funded R&D. She joined the Department in July of 2012 in the Office of Energy Efficiency and Renewable Energy, where she worked on clean energy manufacturing and led the office's National Laboratory Impact Initiative.
Before joining the Department of Energy Jetta worked for the United States House of Representatives' Committee on Science, Space, and Technology, where she developed a love and strong respect for the important role that science and technology play in solving the world's energy, environment, national security and economic challenges. Here, she helped establish and oversee energy and environment programs of the federal government.
Before working for Congress, Jetta worked for the Union of Concerned Scientists (UCS) and the Environmental and Energy Study Institute (EESI). At both organizations she had the opportunity to work across a wide spectrum of stakeholders developing policies that promote renewable energy technologies. Jetta's career in energy started in Uzbekistan, where she was a natural resources consultant. Jetta holds a MPS in Legislative Affairs from George Washington University and B.S. in Natural Resources and the Environment from the University of Michigan. In Jetta's free time you can find her hiking, skiing, and gardening.