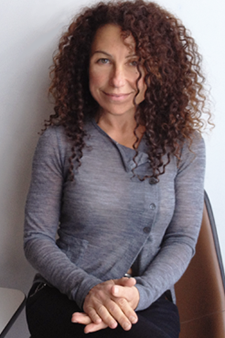 Colette Brooks
Expert In Residence (EIR)
LACI
Colette Brooks, Expert In Residence (EIR)
Colette founded Big Imagination Group in 1987 and has 30 years' total experience in the fields of advertising, branding, direct response marketing, and public relations. Colette fully immerses herself in the soul of every brand she stewards, experiencing them first hand from an end user perspective. Whether its subscribing to a Vedic lifestyle for her work with Banyan Botanicals in an effort to expand consumer appeal for Ayurveda; traveling the country to collect "Shakey's stories" for a multi-generational social media campaign featuring the pizza chain's many fanatics; or living on the streets of Los Angeles for one week to better understand the emotional and psychological barriers that face the homeless population served by the nonprofit human services organization OPCC, Colette throws her head and heart into every aspect of her clients' businesses to help them authentically engage with their target audiences and cultivate unwavering brand ambassadorship.
Colette has served as a long-term trustee of OPCC, a Los Angeles human services agency providing supportive programs and housing for the homeless, mentally ill, and victims of domestic violence. She also serves as board chair of Tim Robbins' politically and socially relevant theatre company, The Actors' Gang, and sits on the advisory board of Los Angeles' Sustainable Business Council.
Personal note: An avid surfer, yogi and animal rescuer, Brooks shares her "eco-ranch" in Malibu with her motley crew of rescue dogs, horses, cats, goats and pigs – the ranch's official four-legged composters.