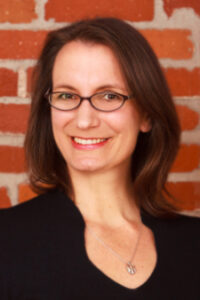 Amanda Sabicer
VP Energize California
LACI
Amanda Sabicer, VP Energize California
Amanda has over 15 years experience in both for-profit and not-for-profit enterprises.
A native New Yorker, Amanda devoted her early career to helping low-income New Yorkers overcome barriers to employment and obtain living-wage jobs through workforce development. Amanda then worked for Amgen's Oncology Sales and Marketing department, where she sold six oncology products to community oncology clinics and hospitals, managed over $10M in revenue a year, and was named Rookie of the Year for the Western Region.
After several years serving as a strategy and development consultant for mission-driven organizations, Amanda joined LACI in 2014 as VP Development at LACI.  In her Development role, she worked closely with federal, state, and local funders to support LACI's mission to create a green economy.  More recently, Amanda transitioned to a new role at LACI as VP Energize California.  The Energize California program is a six-year project funded by the California Energy 
Commission
 that links, convenes, and supports entrepreneurs and researchers in Santa Barbara, Ventura, Los Angeles and Orange Counties in order to encourage and accelerate clean energy technology commercialization.
Amanda graduated cum laude with a B.A. from Pomona College and received her MBA from UCLA's Anderson School of Management.