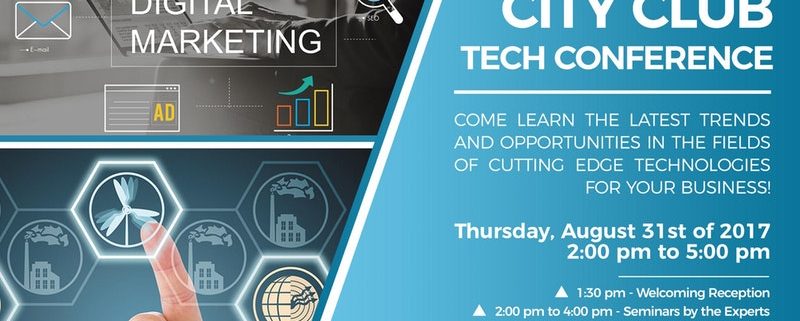 This is an event with influential guest speakers that bring forth the cutting edge tech know how to help our audience learn the opportunities that will improve their business' bottom-line and prepare for the future.
Register: here with code LACI-VIP to attend for free
For the tech conference, we have 2 separate exciting tracks of learnings, feel free to choose which ever track of learning suitable your business!
Tech Learning Track 1: The Opportunities in Clean Energy Technology
LACI – "Building a World-Class Green Economy: Bringing 290 million dollars to the City of Los Angeles."
Local Roots – "Pioneering farms of the future to provide access to healthy and affordable locally-grown produce."
Hive Lighting –"Manufacturing energy efficient Plasma lighting for film, TV, sports and digital productions."
REC Solar – "Creating better power by challenging conventional thinking around commercial utility costs."
Tech Learning Track 2: The Opportunities in Digital Marketing for Online Businesses
Online Business Trends – "Latest online business trends that all business owners must know!"
Social Media Marketing For Professionals – "Harness the power of branding through modern day social media channels."
Google SEO Marketing – "Learn to turn Google into a free traffic magnet for your website."
The Secret of Amazon Marketing – "How to leverage Amazon to grow your business quickly"
Hours:
1:30 pm – Welcoming Reception and Sign In
2:00 pm to 4:00 pm – Tech Seminars by the Experts
Clean Energy Technology Seminar in Conference Room 1
Digital Marketing Seminar in Conference Room 2
4:00 pm to 5:00 pm – Networking Event with Cocktail Reception
Ticket Price:
$35 per person if registered before August 1st.
$45 per person if registered after August 1st.
First 100 attendee sign up will receive a VR headset or a cell phone power bank!
Seats are limited, please reserve early if interested.