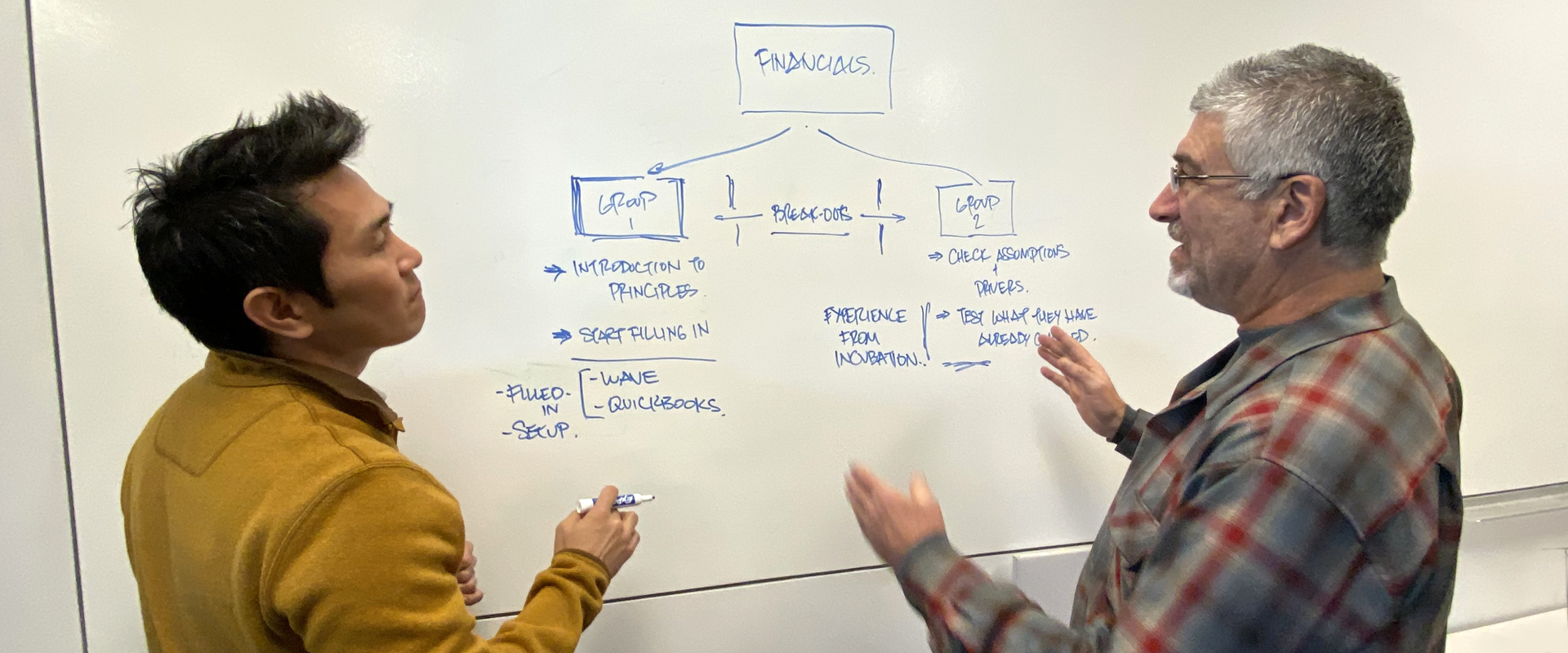 Welcome to the 14 small businesses accepted into Cohort 2 of the Founders Business Accelerator! Selected from over 100 impressive applicants, the second cohort is comprised of some of the most dynamic and innovative companies from Los Angeles across variety of sectors—from transportation technologies to evocative artwork and community services. 
In California, 99.8 percent of all businesses are small businesses*, so by helping them succeed we spur economic growth and job creation. When our neighborhood entrepreneurs make positive environmental, social and economic impact, they can hire employees from their communities, promote sustainable supply chains and direct money towards neighborhood development. 
 "Small businesses are the beating heart of our economy—job creators that share Los Angeles' innovative spirit with the world," said Mayor Garcetti regarding the FBA program. "Working together with LACI, we're ensuring small business owners have the tools they need to reach new markets, grow their bottom-line and thrive." 
Getting to know the companies in Cohort 1 and 2 of FBA showed us that new kinds of businesses are flourishing as neighborhoods across Los Angeles evolve. These founders are tackling social issues and bringing services such as healthy food shops and restaurants, exercise spaces and new mobility options.   
The number of new businesses offering lifestyle services like markets, cafes and fitness studios in traditionally underserved communities is growing, including Cohort 1 business Hank's Minimart in Crenshaw and Cohort 2 businesses Truman House Tavern, the first gastropub in San Fernando, and South LA Cafe in South Central LA, as well as exercise studios FitCulture Studios and Crenshaw Yoga and Dance of Cohort 2. 
The businesses focused on tackling Los Angeles's traffic problems are solving for wider mobility issues, with Cohort 1 Ride On! Bike Shop/Co-Op and Cohort 2 FarmHub cafe and bike rental promote biking. There are also a number of services to expand EV adoption, including Cohort 2 companies ChargerHelp! and ZROCar. 
"I am looking forward to getting to know the founders in Cohort 2 over the next four weeks as they work with coaches to increase their financial savvy and perfect their business models," said Matt Petersen, LACI CEO. "Seeing the drive and creativity of the founders in FBA makes me so excited about the social, economic and environmental impact that these small businesses are making in LA."
The Founders Business Accelerator is one of the many ways LACI is unlocking innovation—we have a suite of programs to help startups grow, access capital and build networks.
Prompted by the Mayor's Office of Economic Development and the strong support of Council Members Marqueece Harris-Dawson and Monica Rodriguez, the FBA program is part of a city-wide initiative for cultivating a more equitable economy for all Angelenos. FBA Cohort 2 businesses are spread across 11 City Council districts, several of which are among the most economically disadvantaged in the region.
*Defined as businesses with less than 100 employees.