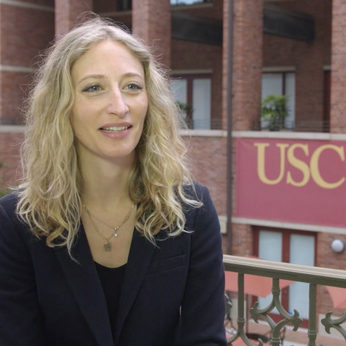 USC Price School of Public Policy alumna Kabira Stokes was named a winner of the "Public Service Matters" Spotlight Award by NASPAA, the Network of Schools of Public Policy, Affairs, and Administration.
The award – which recognizes innovative solutions to public sector problems, helping to change the world in concrete ways – was announced on Oct. 20 at the 2016 NASPAA Annual Conference in Columbus, Ohio.
Stokes was honored for her efforts as founder of the social enterprise, Isidore Electronics, a full-service electronics recycling company that employs individuals who were formerly incarcerated in the California prison system, providing them with green job training and helping facilitate their successful reentry into the community. Stokes earned her Master of Public Policy from USC Price in 2010.