Higea has developed the most efficient method of cleaning oil spills by utilizing magnetics.
Website | Sectors: Advanced Manufacturing, Advanced Materials, Air & Environment,Water
Higea's magnetic polymer is applied over a spill area, exclusively absorbs oil, and forms a single, magnetic crust over the surface of the spill. Our magnetic collection device extends from vessels and collects all of the magnetic polymer and trapped oil.
Higea's product is the only large-scale oil removal system. The technology has an encounter rate (area of a spill addressed in a given period of time) 10X larger than the leading oil-collecting competitor. In addition, Higea's system collects up to 90% less water than other technologies, drastically reducing costs and post-spill processing.
Higea's polymer is also the only fully recyclable sorbent available, meaning it can be reused up to 10 times without any degradation in effectiveness.
Awards, Grants or Highlights:
Parsons Innovation Award
1st Place – Tech Pitch Startup Competition
Obtained the Venture Well Stage 1 and Stage 2 Grants
Endorsed by Helene Shneider – Mayor of Santa Barbara
Emerging Innovator Award – Lois Capps (Member of Congress)
Fully developed an EPA approved magnetic polymer.
Developed a prototype magnetic collection device that collects 10 gallons of oil per minute.
Obtained a paid pilot test commitment from an oil spill cleanup organization.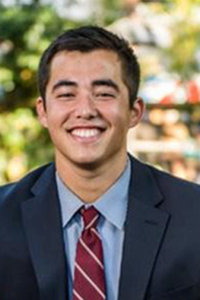 Wyatt Nelson
CEO
LACI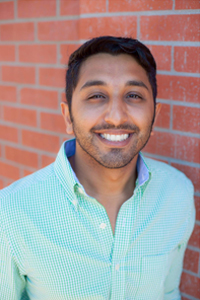 Zoheb Mohammed
Chief Operations Officer
LACI